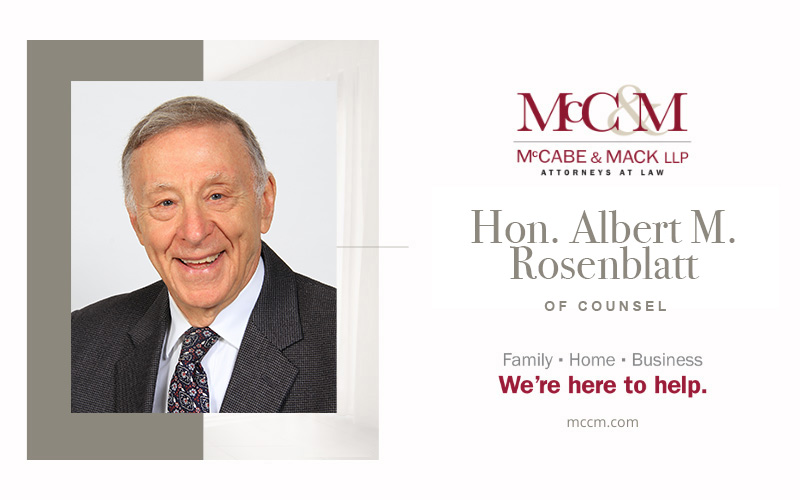 In any number of situations throughout our lives, there are moments of frustration when we cry out: "there has GOT to be a better way!"
When it comes to resolving disputes, the good news is that there IS often a better way (than court, that is): mediation and arbitration. We have seen many clients over the years benefit from this less expensive, streamlined, and expedited process to 'closing a case.'
According to The Honorable Albert M. Rosenblatt, "The essential feature that separates mediation from other legal or judicial proceedings is that the mediator does not make rulings or decisions. Mediation is designed simply to help the parties move toward a settlement that both sides can live with. A good mediator will win the trust of the parties in trying to reach a mutual accord, saving the expense of extended litigation. Arbitrators, on the other hand, make rulings and decisions. Often, the parties will select former judges who have experience in resolving cases."
He went on to share that the attorneys who are involved must have a deep understanding of the case and both sides of the story. Mediation involves bringing both parties together in one room where each will present their respective side. Just as is the case for a jury, listening skills are key; clients and lawyers alike must fully consider all aspects of the "opposing" side's viewpoint and position. Once cases are communicated, the mediator will typically speak privately to each side to determine what that side is willing to give or accept in order to settle, then bring that message back to the table for consideration. That process continues until both parties are at peace with the outcome.
If a dispute cannot be resolved through mediation, the case moves to an arbitrator outside the court, or a judge within the court system, for review.
Added Rosenblatt, "Arbitration is more formal. Unlike mediators, arbitrators do not speak to one side in the absence of the others. Witnesses are called and evidence is presented, after which arbitrators issue rulings that are usually binding."
When exploring mediation or arbitration, it is helpful to know that both parties have a say in who the person will be.
In most cases, mediation leads to resolution, and arbitration of course always leads to a "case closed" ruling. The clients who have gone this route report satisfaction with the results – and of course the resulting peace of mind when the dispute is behind them. Most would agree that for them, it was indeed the "better way."
Check out the full FAQ on this topic with The Honorable Albert M. Rosenblatt by visiting https://mccm.com/mediation-attorney-hudson-valley/. Or call today to schedule a consultation: 845.486.6800.