Daniel C. Stafford
PARTNER
LOCATION: POUGHKEEPSIE, NEW YORK PHONE: 845-486-6888 FAX: 845-486-7621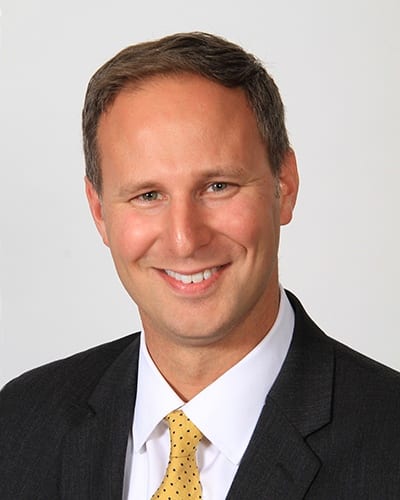 "WE ARE EXPERIENCED IN ALL ASPECTS OF BUSINESS FORMATION AND CAN HELP YOU BRING YOUR NEW OR EXISTING BUSINESS TO THE NEXT LEVEL. DON'T GET CAUGHT WITHOUT THE PROPER STRUCTURES IN PLACE. LET US HELP YOU CREATE OPERATING AGREEMENTS WITH YOUR BUSINESS PARTNERS TO AVOID POTENTIALLY COSTLY ISSUES DOWN THE ROAD."
Daniel prides himself in taking a practical and results-oriented approach to each project he undertakes.  His clients include business entities in a wide range of industries, not-for-profit corporations, municipalities, and individuals.  Throughout his career, Daniel has kept one foot in transactions, and the other in commercial litigation.  His ability to navigate both areas of law allows him to provide well-rounded and thoughtful advice to clients.  His transactional experience includes corporate mergers, stock sales, and bulk asset sales.  He has also represented clients in all levels of real estate acquisitions and sales.      
Daniel's litigation experience is likewise broad.  Specific areas of representation include shareholder disputes, corporate dissolution actions, partition actions, disputes over non-compete covenants, breach of fiduciary duty claims, tax certiorari proceedings, boundary line disputes, adverse possession claims, quiet title actions, conversion claims, breach of contract claims, mortgage foreclosure proceedings, lender liability claims, deed reformation actions, Article 78 proceedings, FLSA claims, and civil rights suits against government entities.  Several of his notable cases are as follows:  
Allen v. Antal, 665 Fed. Appx. 9* (2nd Cir. 2016):  successfully defended County and Public Defender's Office against claims of abuse of process, false arrest, false imprisonment, and professional negligence. 
Alves v. Affiliated Home Care of Putnam, Inc. 2022 U.S. Dist. LEXIS 59122* (SDNY Mar. 30, 2022):  secured summary judgment on behalf of a class of 270 home health aides who were owed overtime wages.
Barrett v. City of Newburgh, 2014 U.S. Dist. LEXIS 36841* (SDNY Mar. 18, 2014):  secured dismissal of due process and excessive force claims on behalf of municipal police department.
Catskill Heritage Alliance, Inc. v. Crossroads Ventures, LLC, 161 A.D.3d 1413 (3d Dept. 2018):  successfully represented ZBA in an Article 78 proceeding in which the petitioner sought to annul a determination permitting the development of two hotels, a conference center, and community center. 
Diecidue v. Russo, 140 A.D.3d 686 (2d Dept 2016):  succeeded in dismissing an action to reform a promissory note and mortgage.
GLC Restaurant Associates, LLC v. Village of Rhinebeck, Dutchess County Index No. 2021-53499:  secured dismissal of causes of action against a municipality for negligent and intentional infliction of emotional distress, defamation, and negligent hiring, training and supervision. 
McRitchie v. Town of Pleasant Valley, Dutchess County Index No. 2020-53389:  successfully defended petitioner's attack of Town Board appointment of interim judge. 
Daniel resides in Cornwall on Hudson with his wife, Katheen, and their three young children.  When not practicing law or wrangling toddlers, Daniel enjoys hiking, fishing, and cheering on his Texas A&M Aggies. 
MEMBERSHIPS/AFFILIATIONS
Bar Admissions:
U.S. District Court Southern District of New York, 2013
U.S. District Court Northern District of New York, 2013
New York, 2012
U.S. Court of Appeals 9th Circuit, 2011
Northern Mariana Islands, 2011
Georgia, 2009
U.S. Court of Appeals 2nd Circuit, 2011
Education:
John Marshall Law School
   J.D. - 2008
Harvard Business School
   Financial Analysis and Valuation Certification, 2022
Texas A&M University
   B.A. - 2004
Published Works:
Legislative History Author, John Marshall Law Journal, 2007-2008
Professional Associations and Memberships:
New York State Bar Association
Civic:
Chair, Board of Trustees, Abilities First
President, Dutchess County Bar Association
YOUR RESIDENTIAL & COMMERCIAL REAL ESTATE TEAM
We're here to help.
The best way to get guidance on your specific legal issue is to contact a lawyer. To schedule a meeting with an attorney, please call or complete the intake form below.
---