The Early History of a Dutchess County Law Firm
The Story of McCabe & Mack LLP
© 1996 McCabe & Mack LLP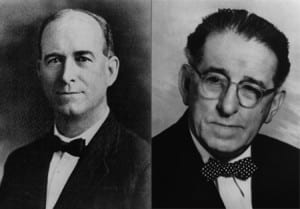 The story of McCabe & Mack begins with the law practice of John E. Mack. He combined his practice with his work as a politician and local civic leader. Mack was born in 1874 in Arlington, perhaps actually on the Vassar College campus where his parents were employed.
The family name in Ireland is said to have been McNamara. Long Irish names were often shortened like this in the last century. Arlington, in the Town of Poughkeepsie, would remain his lifetime home.
Educated in a parochial grade school he graduated from Poughkeepsie High School and immediately began to read for the law in the office of John Hackett, James L. Williams, and Allison Butts. The "Hackett Law Mill" at 224, 226 and 228 Union Street was famous in the last century for educating a significant number of the most respected local lawyers. The Dutchess County Bar Association observed in its 70th Anniversary publication, " The concept of the Law Mill was simple: work, study, observe. The early Law Mill students were exposed to more than just the mechanics of the law. They also learned about the intangibles of leadership from role models who were well connected in Dutchess County's political, social and legal circles." Mack passed the Bar three years later, in January, 1896. He maintained his office in the Hackett building until he became District Attorney for the County in 1906.
In the meantime, his practice had expanded and he had been elected in 1899 on the Democratic ticket as Justice of the Peace for the Town of Poughkeepsie. He was so highly regarded in that job that in the next election he was also endorsed by the Republican Party. His novel way of handling those convicted of public intoxication won him great acclaim. Each convicted offender was required to sign a pledge promising to abstain from alcohol, and to include a petition to the judge that should this offender again come up on the charge of intoxication the judge would automatically sentence him to serve time in jail. In effect, these first time offenders were put on continuing probation.
Mack As District Attorney
While still serving as Justice of the Peace, John Mack was elected District Attorney. In 1906, the Democrats took over many traditionally Republican held offices. There had been a split in the Republican party, questions were raised about bills submitted by the sheriff, and there were accusations that not enough attention had been given by the Republicans to the farmers of the county. Mack served two terms as District Attorney and the experience shaped his later career in several significant ways. He was able to hone his skills as a litigator, and more important, he earned the friendship and respect of hundreds of farmers whose acquaintance he made as he chased down lawbreakers. He began to develop his chosen image, noted by The New York Times in his obituary, as "a farmer who dabbled in the law." His appearance served to bear out the description. Tall and thin, he often appeared wearing a black suit, a broad brimmed black hat, and a Lincolnesque string tie.
Before Mack's tenure as District Attorney it was the custom for the D.A. to permit local constables and Justices of the Peace to handle ordinary crimes and for the D.A. to concern himself only with the murders and other more serious cases. The D.A. only presented grand jury offenses and when indictments were handed down, tried them. While Poughkeepsie, Wappingers Falls, and Beacon were well policed, the rest of the county was covered only by inexperienced local constables. There were no State Police at that time.
A great deal of local crime in the county went unnoticed except by the victims, as Mack reminisced to Poughkeepsie New Yorker reporter Helen Myers in 1947. The attention that Mack and his staff gave to fighting crime was expensive in terms of dollars, time and effort. The D.A. received $2,000 per year and his assistant $600 (which Mack managed to get doubled after a year, when he found he could not keep a good person in the job). Meanwhile his new style of activity, hiring a car to get to the scene of the crime (often before any police officer) and the use of physicians in criminal cases increased the cost of his office and in November, 1907, Mack was called before the County Board of Supervisors to defend the spending of his office. He directed questions to the supervisors, one by one, reminding each of them of work he had done in that supervisor's town and asked whether it was worth the $25 rental fee for the car. In each instance, he received an affirmative answer.
There were 21 murders in the County during Mack's six years as D.A. They ranged from the draft bolt murder of a small restaurateur by two railway men whom Mack personally pursued to Holyoke, Massachusetts to the incineration of a new born infant by the sisters of the unwed mother. Medical analysis of bone fragments in the last case was critical to the successful prosecution. The majority of the cases were much lesser matters, but they got full attention from D.A. Mack. Chicken stealing was no longer overlooked. The D.A. figured out that the opening of a door or window to take the chickens converted the action into burglary in the third degree.
John Mack and his assistant personally got to the scenes of crimes, usually by car but also by horse-drawn sleigh in the winter. Both would be armed. Mack carried a .38 and his assistant a .32 and Mack used his gun at least once if only to scare a fleeing suspect. (Later in life, Mack steadfastly refused to carry a gun even for hunting). In the ensuing melee the D.A. ended up wrestling the suspect chicken thief to the floor. Although not an athletic type, Mack had been an exceptional baseball player. After the arrest the D.A. bought the young man a meal and got a complete confession with details of whacking a farmer over the head with a board and escaping police after he stole the chickens. Mack's days as D.A. were irregular and long and he often spent the night on a cot at the jail after arriving late with a culprit under arrest. However, his family was assured that he would always be at home Sunday morning to take them to church. Mack had the support of the Sheriff's Department (Robert W. Chandler was the new Democratic Sheriff) and Poughkeepsie Chief of Police Charles McCabe and his Detective Patrick C. McGowan often worked on county crimes with Mack just because of their interest in those particular crimes.
In 1910 John Mack had become a partner of Charles Morschauser, brother of Judge Joseph Morschauser, and wanting to devote time to the development of his law practice he said he would not run again for re-election as D.A. in 1912.
In the first decade of this century John Mack tried a case against the New York Central and Hudson River Railroad Company for John Hackett's client, Mr. Newbold. The railroad had sought to expand its holdings on the east shore of the river in order to add another set of tracks and switches and sidings. The railroad could expand its holdings through its right of eminent domain but the main question was price. The one acre of Newbold's land in question had been priced at $9,360. The railroad claimed the price was excessive for land just south of an insane asylum and across the road from an automobile manufacturing plant. In addition, land across the river on the west bank did not sell for anything close to this price.
As William Gekle noted in The Hacketts and the Roosevelts, Mack successfully defended the price against an appeal by the railroad to the Appellate Division by describing the natural beauties of the remaining 19 acres, the fine Newbold buildings, the estate-like qualities of the Hudson River State Hospital and the superiority of its supervised inmates to ordinary railroad vagrants, and the lack of nuisance of the assembly plant for the well known Fiat cars. The burden on the land would be proximity to the railroad's own property. The value of property on the east bank of the river over that on the west was certainly known to Fredrick Vanderbilt, the owner of the railroad, who had elected to build his family mansion in Hyde Park on the east bank of the Hudson. "John Mack argued the case very well."
Mack Supports FDR's Entry Into Politics
Mack's efforts in support of the political career of Franklin Delano Roosevelt date back to this period. Early in 1910 Mack took some papers for his colleague, John Hackett, the Roosevelt family lawyer, down to FDR at Carter, Ledger and Milburn in New York City. Roosevelt was an associate with the firm and the papers required his mother's signature. Whether or not this was the first meeting between the two has been blurred by time, but Mack in a 1949 oral history recalled being impressed by Roosevelt's charm, enthusiasm and experience at that meeting and suggested he might want to run for state assembly from the Mid-Hudson area. Mack knew that he himself wanted to leave politics and he thought that incumbent Lewis Stuyvesant Chanler also intended not to run again. The Democratic Party would need good candidates in the Mid-Hudson area in the very near future.
It is generally agreed that Roosevelt's first political event was a policeman's clambake in Poughkeepsie, but just who was responsible for FDR's attendance is subject to debate. Was it Democratic Party Chairman Perkins, Poughkeepsie Mayor John Sague, or John Mack? Each has claimed credit. Henry Noble MacCracken (then President of Vassar College) quoted FDR directly in Blithe Dutchess, It was a very hot Saturday morning in August, 1910. "In front of the courthouse I ran across a group of friends of mine. As I remember, they were Judge Morschauser, George Spratt, John Mack and Judge Arnold. I had only intended to stay in town for a few minutes to do some errands, but they kidnapped me – one of the first cases of deliberate kidnapping on record – and took me out to the policemen's picnic in Fairview. On that joyous occasion of clams and sauerkraut and real beer – on that great occasion I made my first political speech…"
Having been captured by the possible excitement of a political campaign, Roosevelt was disappointed to learn that Chanler decided he wanted to stay in the Assembly after all and could not be persuaded to run instead for the Senate. Mack told Roosevelt he would have a 1 in 5 chance for victory in a race for the State Senate. FDR asked how he would be nominated and Mack told him by a three person committee of which he, Mack, was one and the other two of whom he thought he could control. FDR said he'd do it. The nomination was ratified by a local convention (Columbia, Dutchess and Putnam Counties) at which Mack described Roosevelt as having been trained from birth for civic matters. The campaign was only a month long, but it resulted in success. Mack and others with knowledge of the rural areas guided FDR through the campaign but with victory he wrote his own acceptance speech. The political connection between the two men had been established. Two years later Roosevelt was re-elected and from that position he went on to become Assistant Secretary of the Navy in the government of President Woodrow Wilson.
John Mack As Litigator
Mack's decision to focus on the development of his own practice coincided with the formation of a partnership between Charles Morschauser, Willet Hoysradt and Mack in 1910. The partnership lost Hoysradt but added and then lost William A. Mulvey. It was a highly successful practice and after Morschauser virtually retired in 1920 Mack continued alone. With his salaried associates John Mack ran the busiest law practice in the County. Like John Hackett before him, Mack offered a good environment to read law and many successful lawyers and judges trained with him. He eventually associated his two sons with him in practice and his eldest daughter also worked for him after she completed law school. The practice was housed in the Dale building, on Main Street northwest of the Court House, with a covered walkway to the Court House.
It was a broad based practice but Mack's interest was always in litigation and he enjoyed the contention before juries the best. In addition to representing clients with the usual run of business and personal problems, the firm represented over a dozen insurance companies. For years Mack worked on the theory that clients who lost litigation he handled were not required to pay. Those whose cases he won were required to pay from their winnings.
As a skilled litigator, Mack attracted some "big name" cases. While they did not provide a large part of the practice they did serve to call attention to it. In the first of these he served as counsel (while Dutchess County D.A.) to New York City D.A. William Travers Jerome in the defeat of Harry K. Thaw's habeas corpus proceeding to get himself out of Mattewan Hospital for the Criminally Insane. Thaw, in his second trial for the murder of famous architect Stanford White, had been found not guilty by reason of insanity and committed to the hospital. The murder on the roof of Madison Square Garden had allegedly occurred over White's attention to Thaw's showgirl wife, Evelyn Nesbit. Mack was successful in thwarting Thaw's legal maneuver but Thaw later escaped to Canada.
In the early twenties Mack served as guardian ad litem for "Baby Guy" Stillman during the divorce proceeding which James R. Stillman, President of National City Bank, instituted against his wife, Anne. The Stillmans had several older children but the paternity of the 28-month-old Guy was questioned as the proceedings began in 1921. A "half-breed" fishing guide from Quebec was alleged by Stillman to be the father. The Stillmans maintained a summer camp near Three Rivers, Quebec. Although their home was in Pocantico Hills in Westchester County, the proceeding was brought before Judge Morschauser in Poughkeepsie. Mack, as her son's law guardian, advised Mrs. Stillman and her lawyer to present affirmative defenses. This she did and she prevailed in having the court determine Stillman's role as father. The case went all the way to the Court of Appeals in the State.
Six years after the case began the couple officially reconciled and went off to France on a much publicized trip. The reconciliation removed any remaining question of paternity. Mack later represented Anne Stillman in her successful divorce suit against James Stillman and remained her attorney as she married Fowler McCormick, the famous industrialist.
During the early days of the Stillman contest, Mack was named special prosecutor in a Westchester murder case. Socialite Walter S. Ward was accused of murdering a seaman, Clarence Peters, on May 16, 1922. The district attorney's office had trouble finding witnesses.
(Ward's father was still moving from place to place, out of state, a year later) and there was questionable evidence about the moving of the body. Finally, almost a year later, during which time Ward had been out on $50,000 bail, Mack took the entire responsibility for dismissing the case. "I told the District Attorney that the case should not be tried until further proof was obtained; that the indictment should not be moved for trial until such proof was obtained; that I would assume the responsibility for not moving the case to trial, even though the indictment should be dismissed for lack of prosecution. I told the District Attorney that a trial at that time would almost certainly result in acquittal which would be a bar to another prosecution …"
In the 1920's the attention of the country was captured by a New York real estate man, Edward West Browning, who advertised his desire to adopt young teenaged girls because his first wife could not have children. Eventually that marriage broke up and in 1926 "Daddy" Browning, aged 52, married 15 year old "Peaches" in Cold Spring. The ceremony was conducted by a Justice of the Peace in the presence of the girl's parents. Peaches' 1930 effort to gain a divorce was unsuccessful but her husband, represented by John Mack, was granted a separation. Her allegations included her husband's keeping a honking African goose in the bedroom and his keeping her awake by sandpapering his shoetrees for hours. Her allegations drew great attention to the Putnam County case.
In the same year, Mack successfully represented Lee McCandliss, a partner in Davis, Polk, Wardwell and Gardner as he gained custody of his 6-year-old son. The lawyer for the mother, in an appeal of the decision, accused Mack of using "subtle and persuasive influence on Judge Morschauser." The appeal was unsuccessful. The custody was awarded in an annulment proceeding which was based on the charge that the mother had never told the father of her own illegitimate birth. It should be noted that Judge Joseph Morschauser was the brother of Mack's partner Charles Morschauser. Mack as a Democrat was active in the campaign to re-elect Morschauser, a Republican to the court in 1920.
Mack was not successful in a major headline-making case in 1939. Morton T. Manton was appointed to the United States Circuit Court by President Woodrow Wilson in 1916, and in 1918 he was elevated to the Circuit Court of Appeals for the second circuit. By the late 30's he was the ranking member of that branch and his name had been mentioned for the Supreme Court. Manton and his wife had formed an acquaintance with President Roosevelt and when they sent broilers from their Long Island farm to the White House, the accompanying letter was addressed "Dear Franklin."
When Manton accepted the Federal judgeship in 1916 he already claimed to be worth one million dollars. His 15 years of private practice had been lucrative. He continued to be active in real estate and other businesses despite his position and he suffered serious reverses in the depression. Rumors of misconduct circulated after the IRT case in 1932 in which Manton had acted as a District Court Judge in granting a receivership and appointing receivers. District Attorney Thomas E. Dewey began a secret investigation in 1938 and sent a list of charges against Manton to the House Judiciary Committee. The judge resigned early in 1939 and was indicted by a Grand Jury in April and tried in May and June. In May ex-judge Manton hired John E. Mack to represent him in the trial. Mack replaced the former United States Attorney, Martin Conboy.
There were five indictments against Manton on charges of bribery and corruption of his judicial office. He was charged with accepting $186,146 in loans or outright gifts from litigants in eight specific cases. Most of those were suits having to do with patent-infringement claims which involved heavy losses for the losing sides. One was the case of an ex-banker and lawyer who said he had paid Manton $5,000 to upset a criminal charge against him (New York Times, November 18, 1946). Manton was convicted. He served one year and seven months in Lewisburg prison and paid a $ 10,000 fine.
Personal pleas to FDR from Mrs. Manton and her son, through John Mack, were to no avail. The President could see no evidence of serious enough ill health to warrant clemency. The scandal remains unique in the history of the Federal bench.
Community Service
As John Mack developed his law practice following his service as district attorney, he played an enhanced role as a leader in community organizations.
He continued to be active in the Democratic Party at the local level and to attend state and national conventions. For years he was President of the Arlington Civic League and worked hard for improved services and roads. He was chairman of the public health committee of the town for years and served also as chairman of the Christmas Seal committee. In the 1920's he particularly fought the efforts of the Ku Klux Klan to take over the Arlington School Board. An active member first of St. Mary's and then of Holy Trinity churches, he was a member of the Knights of Columbus and for years was the only director of Catholic Charities outside the City of New York. For ten years he was chairman of the Dutchess County Committee of the State Charities Association which specialized in child welfare. He did these things as a good citizen, not because he was socially inclined. He preferred to surround himself with his law books rather than belong to clubs or to go places.
While maintaining his home in Arlington Mack purchased land in the Clove and developed a thousand acre farm. His gardens at both sites were famous. He was known particularly for his expertise with peonies, gladioli, dahlias, roses, evergreens and shrubs. He gave blossoms, bulbs and cuttings away most prodigally. His trout pond and streams in Clove Valley brought pleasure to his many visitors as well as to the family. Having noted the poor quality of poultry on county farms, he began to breed a fine strain of the Rhode Island Red which he called Arlington Red. His knowledge of gardens and farming came from reading and he hired others to carry out his ideas.
Roosevelt Again
John Mack continued to have close contact with FDR.
The latter's papers from his senatorial days include many exchanges of correspondence on appointments and pending legislation. In 1912, FDR said in a letter, "I do not need to tell you that I look on you as a true friend, and I am well aware what a difference your work has been making." The correspondence continued while Roosevelt was Assistant Secretary of the Navy. Mack appears to have been regarded as a good conduit to FDR regarding appointments and the awarding of contracts. Not all approaches were successful as Roosevelt's answers would respond to requests with advice to take civil service exams or entrance exams for the military academies. He did however schedule appointments to interview personally some of Mack's nominees, particularly those for military service.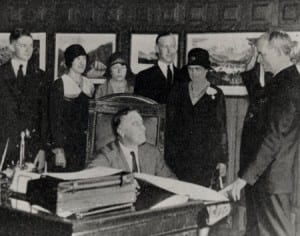 On June 13, 1930, Governor Roosevelt appointed John Mack as a Justice of the Supreme Court for the Ninth District, filling the vacancy caused by the death of Justice Frank L. Young
Correspondence from Governor Roosevelt to Mack in 1929 solicited information on judicial candidates and evaluation of judicial candidates. In 1923 John E. Mack had been widely discussed for a position on the court of appeals, replacing the retiring Associate Judge John M. Hogan. He had the support of the Dutchess County Democrats who tried to line up Tammany leaders. They believed they could also deliver Republican support for the candidate. The position was the only one previously held by a Democrat and both Republican and Democrats wanted to keep it for a Democrat who would be acceptable to the Republicans. The person should also come from upstate. Mack did not receive the endorsement of the state committee, it went to a sitting judge.
Democrats from Westchester were affronted that their nominee, John B. Coyle, a twice defeated candidate for the bench, had been passed over. The Westchester County Democratic chairman resigned because of the slight (Justice Young had come from Westchester). Meanwhile the other Justices of the Supreme Court congratulated the new Justice and members of the Bar welcomed him warmly.
Judge Mack put in a busy six and a half months in office and at the same time conducted a strong campaign for official election to the position. In November he carried the traditionally Republican Dutchess County (which FDR never did) but lost in the other counties constituting the judicial district. The lack of support in Westchester was particularly damaging. Mack never stood for election again.
In June 1932, Roosevelt appointed Martin Conboy and John E. Mack to advise him on whether the Governor could or should remove Mayor Walker of New York City from office. The Governor said the lawyers would merely sift the evidence while he himself would make the decision. Mack claimed to know nothing about the case and said he would rely on materials in the Governor's possession. "If the Governor calls on me for any assistance I will feel it a great honor to acquiesce."
On June 30, of that year Mack placed the name of his old friend in nomination for the presidency of the United States. FDR announced his selection of Mack for the job on June 20. "I am very happy that my old friend and neighbor John E. Mack has been good enough to say that he will make the nominating speech in my behalf at the Democratic National Convention. Aside from my close association with him, covering a period of twenty-five years, it seems to me very fitting that the same man who, in 1910, placed me in nomination for the first office for which I was ever a candidate should once more act as my sponsor." (New York Times, June 20, 1932, p.3). Mack was not a delegate to the Chicago convention which he addressed.
He distinguished Roosevelt from the many other men of ability, intelligence and integrity who were available for the Democratic nomination by his track record in New York. He told the delegates that in 1930 FDR won his re-election as governor through the support of upstate Republicans as well as City Democrats, the first Democrat ever to do so. The "whole mechanism of his public life" was based on a thorough knowledge of the state he led, a sympathetic understanding of its people, and the courage to fight for what was just. Mack stressed the already announced support in 34 states and six territories. He began his speech by referring to the existing "depression and dissatisfaction and … general alarm" but he did not promise that FDR would bring an immediate solution: "We make no reiteration of the glowing but unfilled promises of our opposing candidate of four years ago nor present assurances of recovery within twenty-four hours from the depression which exists, but we do promise an earnest, sincere and determined effort, under the leadership of a man whose courage is unquestioned and whose word is as good as gold – who has already convinced the country that he is big enough for the job."
After listening happily by radio in Hyde Park, FDR wired Mack "my affectionate thanks to you old friend, for that fine speech. No matter what the results today you and I will always go on together."
On June 26, 1936, Mack repeated the assignment, nominating FDR for his second term. Accustomed as Judge Mack was to public speaking, the stress of this speech took its toll. On June 22 The New York Times reported that Mack was ill at home with nervous indigestion, suffered after conferring with FDR in Washington about the nominating speech. In his speech he reviewed Roosevelt's personal history, referring to FDR's illness as having given him greater understanding of the problems of others (Emerson's law of compensation), and one by one he enumerated those groups who would support continuation of FDR's presidency and policies: the farmers, the small businessmen, those who joined the CCC or were on public relief, anyone who benefited from cheap electricity, and anyone who would be eligible for Social Security. "With our decks cleared for battle, with justice and right and progress within, we are ready for more action."
Roosevelt was, he said, "no longer a citizen simply of one state, but a son of all the forty-eight states…" When FDR telephoned Mack later it was with the words: "John, you were grand. I hope they will find for your client. It's all right. You were in grand voice. It came over the air marvelously. It's great stuff…"
Roosevelt traveled to Philadelphia to accept the nomination personally and Mack was invited to accompany him on the train trip back to Hyde Park. Milton Haven recalls being pressed into service to drive the Mack family car with Mrs. Mack and Mary back to Poughkeepsie.
In July 1940, The New York Times speculated about whether FDR's "political godfather," John E. Mack, would nominate him again. He went to the convention without a speech. "I knew all along, of course, that he didn't want to run. But it is quite apparent that the delegates want him and the question is in this crisis can he refuse." Roosevelt was eventually nominated by acclamation not thru the usual process.
He declined the offer of a U.S. District Judgeship in 1934 and joked with the press that he could not be considered for an ambassadorial position because he had piano legs. The latter prompted the British humor magazine Punch to comment as follows:
Meet Mr. Mack, John E., A prominent person in the U.S.A. Not that that goes for much; If that were all, he could remain among His prominent peers, for all I care, unsung; The land is full of such It comes from being free, But he is different, Asked the other day, If he were in the running for The job of London's next ambassador He up and answered like a shot That he was not. It wasn't that he lacked the needful wit, Devil a bit. He did not trace the cause To loathing of our alcoholic laws Nor did the thought of money put him off (He may be quite toff); What really put the lid on his ambition Was, as he rankly said, That one who occupied that high position Had to appear in silken hose and breeches, While he, for all his charms of heart and head (and maybe riches) Possessed what he described as piano legs, I'fegs.

He might have borne the test without a pang He might have faced them all At Court, levee or ball And let the lot go hang Had some fly courtier seemed disposed to mock He could have ticked him off like one o'clock, If he were on his own. There lies the snag Could he have seen this florid Eagle shamed Through him, alack? His very flags With every star and every stripe brought low Solely through those ambassadorial legs So queerly named? His native soil (in his own person, mind) Drinking abasement's chalice to the dregs? Not he. Not Mr. Mack.

And so although Quite ready to go He must – and we can marvel – have declined.

Acclaim him, Wash.: Let every State from Conn. to Cal. employ Th' exclamatory Gosh The sounding attaboy Let the high Eagle screech "MACK" from the Capitol or from Palm Beach And yet who thinks of England? Answer, Who? No One. You never do.

But come, Corinna, come (I should say Mr. Mack) Assuming that your legs are rum, That needn't hold you back, Our men of highest rank, Got up in silken hose Can show a wild variety of shank.

To beat yours, goodness knows, And then, as you say, some, What's more, you shall be made a special case, And, for your gladdest rags, You shall endure, whate'er the time and place, Your democratic bags, Then come, for even at that price we yearn To meet and greet you from afar, Though, sadly be it said, we shall not learn What piano legs precisely are.
FDR's correspondence files are filled with acknowledgments of Mack's recommendations of individuals for a variety of public appointments plus thanks for shipments of pheasants to the White House or invitations to the Macks for a meal at Hyde Park or occasionally the White House. Mack always told the press that he did not want to intrude on FDR's few private hours at either place. In his taped oral history of contacts with FDR, Mack recalled a time when he was invited to stay at the White House to attend a dinner for members of the Supreme Court. After the other guests left, FDR, Chief Justice Hughes, and John Mack "sat around privately" and talked. Hughes had taught school in the Catskills.
The New York Times covered a visit by FDR and Franklin Jr. to the "guarded acres" of Judge Mack for fishing. Headlines on June 27, 1939 read "President is Silent on Defeat by Senate, Goes Fishing." FDR caught 14 trout that day (about 1-1/2 pounds apiece) and each of the Secret Servicemen caught one. In August FDR ordered "Trout Breeding," an authoritative text on raising trout from Scopes & Co. in Albany for Mack's Christmas present. He actually gave him the book in September.
FDR had initiated the visit and he called Mack's office to ask if he could bring young Franklin in to talk about a summer job. Franklin Jr. was at the time a student at the University of Virginia Law School. He did get the job. The senior Mack included John Jr. for not only was he also practicing law in the office but was acquainted with the younger Roosevelt. The two had driven home from the 1932 Chicago convention together.
Franklin Jr.'s internship was planned for only two weeks; he was married and the father of a new son. He visited the Surrogate's Court with Judge Mack on a plea by a Stanford farmer for funds from the estate of someone he had housed for a decade. The law student also briefed some cases, became "familiar with the New York State Library," and expressed appreciation for an introduction to the routine of the office.
As Governor, Roosevelt had supported the organization of the Roosevelt Home Club. This informal group of his Hyde Park neighbors would meet on the property of Moses W. Smith to exchange opinions with the leader when he visited his home. Attendees would number 400 or more and usually Mack as well as Roosevelt would address the crowd. In August, 1941, he publicly advised the President, "If democracy is worthwhile, it is worth fighting for. If we must have a war, it is better to have it in Europe or Asia rather than waiting until we find Hitler attacking us – the last democratic nation on the globe. After all, the best defense is to attack …. Your neighbors' cry is: Clean up the whole world, finish the work of Woodrow Wilson, then come home in peace."
In 1942 FDR, at Mack's request, hastened the appointment of John Jr. as a Naval Lieutenant. He had all the credentials but the quota of lieutenants to be created had been reached. In that year, too, Mack tried to give FDR a used Lincoln. Not only was it spacious but it had 6 new tires. The President said he would not accept it for himself but for the transportation of war workers to their jobs, to be used when there was no alternative transportation available.
The Mack Committee on Public Utilities
In the mid 1930's Judge Mack received a major assignment which did not relate to Roosevelt. Early in 1934 his services were sought by the New York State Senate Judiciary Committee as they planned to investigate the alleged misconduct of Senator Warren Thayer. Judge Mack declined. In July he was the unanimous choice of the joint committee of the Senate and Assembly (6 Republicans and 6 Democrats), created by the Legislature to investigate the public utilities in the State, to serve as its counsel. He accepted. Initially the committee was to explore contacts between politicians and the public utilities but by the time the committee had been funded it was directed to investigate rates, service, financial set-up, banking relations, relations with subsidiary companies, holding companies and affiliates of public utilities in the State. Mack had the responsibility for assembling a staff and laying the foundation for examination of witnesses in the investigation. He was assured when he took the assignment that he would have an "absolute free hand in the investigation."
The Mack Utility Investigation Committee was renewed for a second year, but Mack refused to serve for a third and Governor Lehman was not enthused about continuing it. By the end of the first six months of the investigation the council announced that upstate public utilities had promised rate cuts to "conciliate public opinion" before being confronted with municipal competition. The question posed by the critics was how much did this committee duplicate the work of the Federal Power Commission. The concept of independent municipal utilities was widely discussed across the nation at that time.
The committee's final report, made public in February, 1936, was called conservative by The New York Times. The committee found, with few exceptions, "no impropriety existing between any member of the State Legislature or any other public offices and any person with an interest in a utility." The committee acknowledged that regulation had failed, not because of an inherent flaw, but because of dilatoriness which might be cured by legislation. There were eleven legislative recommendations contained in the Mack report, but the committee did not espouse municipally owned utilities as a panacea. The recommended legislation would enhance the power of the existing Public Utility Commission. The report conceded the inability of legislation to solve all the problems presented by the public utilities." The field of law is not co-extensive with the field of morals."
Mack was anxious to focus on his law practice after this experience, but not for economic reasons. The New York Times reported he was paid $76,500 for the sixteen months from July 1, 1934 through November 2, 1935 – an impressive sum in the depression.
Judge Mack performed one other major public service. Probably at the instigation of FDR, on October 31, 1941, Mack was elected a director and president of General Aniline and Film Corp. The company was under investigation by the Department of Justice at the time because of its foreign connections. It was particularly being examined for its possible ties to I.G. Farben Industries. General Aniline's major shareholder was the Swiss I.G. Chemie Co. which was suspected as being a front for I.G. Farben Industrie.
Initially incorporated in the U.S. in the late 1920's under the name American I.G. Chemical Corp., General Aniline did chemical business with Standard Oil and Ford among other American companies. Upon his acceptance of the presidency Mack announced his policies with the approval of his board. "These policies in brief are to improve the status of the company, bring its affairs into harmony with the purpose and policies of the government and to establish this important enterprise, so essential to national defense, as unmistakably an American organization."
Following the entry of the United States into the war the foreign owned stock of the company (97 percent) was vested in the Secretary of the Treasury. At this point Secretary of the Treasury Henry Morganthau Jr. and Judge Mack agreed that the corporation was created and controlled by I.G. Farben. The Secretary had the powers given to the President under the Trading with the Enemy Act. FDR stayed out of the picture. Leo Crowley from the FDIC served as Alien Property Custodian. On March 16, 1942, the entire board of the company happily resigned and the firm was handed over to a Treasury appointee for administration. Mack acted temporarily as an advisor.
Judge Mack's practice remained the largest in Poughkeepsie. He had associated many fine lawyers with him, but none were made partners. The judge maintained his local political ties and served on bank boards, and continued in active practice until retirement in 1949 at the age of 75. In March, 1946, forty of his "boys", men who had commenced their legal careers in his office (including at least 4 judges: Federal Judge Conger, Federal Judge Bright, Supreme Court Judge Aldrich, and County Court Judge Flannery), gave him a testimonial dinner in honor of his 50 years in practice. Judge Mack died at home on February 22, 1958.
We are left with the picture of Judge Mack as the consummate lawyer. His interest in the law was his life. He had the discipline to read for the law, and when he developed interest in gardening and agriculture he "read for" them too. He was well known in the county and well respected for his intelligence and his integrity. As his grandson remembers when told some gossip or rumor, he would challenge the speaker – "were you there when it happened?" He would not rely on hearsay. Social historians of the late nineteenth, early twentieth century would say he epitomized the ideal for the time – the self made man.
The Edward J. Mack Years
Edward Mack was introduced to the practice of law in his father's office where he worked summers, but unlike his father he also had formal higher education – an undergraduate degree from Manhattan College and a law degree from Albany Law School. His father gave the address at his commencement. There were ten lawyers in the firm when Ed Mack joined it in 1935. As he describes it, the firm was John E. Mack, everyone else was an employee. Employees included Vincent Dean, Milton Haven, and Edward Conger.
Like his father, Ed Mack was a litigator and he learned about the profession from an expert. First he carried his father's briefcase and observed. Later he would help to pick the jury and then make the opening statement. Eventually he could examine witnesses. He shared and worked closely with his father, and when his father retired following a stroke in 1949 he inherited his clients and took over the office.
Governor Lehman appointed Edward Mack as surrogate of Dutchess County in May of 1942 to fill a vacancy created by the death of Daniel J. Gleason. He was expected to serve for the remainder of the year and could stand for election. He actually served only briefly as he was called into military service, as a second lieutenant in the army.
After the war he developed his own practice and assisted his father. His older brother, John, practiced in Poughkeepsie briefly after returning from the service before moving to Arkansas, but he was not a litigator. John Jr. was particularly successful in bringing in clients. Ed's civil litigation practice, as had his father's, included insurance companies as well as individual matters. He also had the reputation for success in multimillion-dollar divorce cases. In 1950 Ed Mack refused to run for District Attorney for the county.
Mack took an active role in his profession in the 1950's and 1960's. He served on the bar grievance committee, as a trustee of the Supreme Court library in Poughkeepsie, as a founder and president of the LegalAid society, and as a member of the Board for County Legal Services. He worked toward the assignment of a second Supreme Court Justice to Dutchess County. He also served his church, Holy Trinity, on a variety of committees and was a director of Fallkill Bank and Trust Company and a director of Central Hudson Gas and Electric Corporation. He was a Fellow of the American Trial Lawyers Association.
The Edward J. Mack law offices occupied the same space in the Dale building as had the John E. Mack law offices. Ed Mack, too, always had a number of lawyers on salary and many of the names were the same as in the earlier firm: Vincent Dean, now Jr. as well as Sr., Milton Haven, and Clarence LeHan (not a lawyer but a significant staff member). In 1967 Ed Mack, anticipating the eventual demolition of the Dale Building and watching the pattern of movement of law offices announced that his firm would move to 313 Mill Street, which property abutted the backyard of the McCabe & McCabe law office at 42 Catherine Street.
Edward J. Mack and Joseph C. McCabe, son and partner of Joseph A. McCabe, were both litigators and over the years had casual lunches together.
After the death of Joseph A. McCabe, founding father of the McCabe & McCabe law firm in 1972, and with the illness of Ed Mack in 1973, Ed Mack and Joseph C. McCabe began to discuss a merging of the two firms. The merger was completed in April, 1974. In 1976, Ed Mack retired from active practice, but remained of counsel to the firm until his death in 1998.
Ed Mack's focus on the law, his abilities, and his life style (splitting his time between the law practice and a Clove Valley farm) are reminiscent of his father, but he earned his own fine reputation. Like his father, he ran his own practice, even opening all the office mail, until the formation of McCabe & Mack.
The McCabes
Charles McCabe worked with John E. Mack when the latter was district attorney for the county. Charles had been the first patrolman appointed by the new Board of Police Commissioners in 1883, and he became chief of police in 1900. He was a Poughkeepsie native, born in 1858 to Owen and Margaret McCabe. When Mack was D.A., McCabe not only assisted him on matters within the city, but traveled with him to other parts of the county. He was a highly respected and very able lawman.
Charles and his first wife, Anna, had eight children, three of whom survived to adulthood. One son was Joseph A. McCabe, born in 1890 and a graduate of Poughkeepsie High School. He graduated from Fordham Law School in 1913 and was admitted to the bar in 1914. Although he did not read for the law at the Hackett Law Mill as did John Mack, he started his working career with that office.
McCabe served as an enlisted man, a machine gunner, in World War I and spent time as a prisoner of the Germans. He established his own practice at 1 Washington Street after the war and in 1928 formed a partnership with Paul Rosen.
This practice, based only on a handshake, lasted successfully for 22 years and was only disbanded when each partner had a number of family members with whom to practice. The partnership started out at 9 Cannon Street and eventually moved to 11 Market Street.
When the two firms, Rosen & Rosen and McCabe & McCabe, were created in 1950 both firms stayed in the building. Joseph A. McCabe was known as a book lawyer, famous for beautiful briefs and thorough research. He was brilliant and he was careful and was a lawyer's lawyer when a colleague had a difficult question. Although he never practiced in partnership with John Mack it is said that they got along well. In one case they took turns in representing a client, with very different results.
The Watley Lumber yard in Wassaic suffered a serious fire. When it was determined that the cause was arson and the culprit was an escapee from the state hospital the lumberyard's insurance company sued the hospital for letting the person escape. Mack, the very experienced trial lawyer, represented the insurance company before the trier of fact at the Supreme Court level – and lost. McCabe, the preparer of beautiful papers, must have outdone himself on this one for he won on appeal of legal issues at the Appellate level. The State did not give up and took the appeal to the Court of Appeals.
For reasons lost in the passage of time the insurance company turned again to John Mack, and again he lost. Local folklore also has the story of the time, during Prohibition, when McCabe and Mack worked together successfully in representing a client in New York City. The satisfied client rewarded them with a bottle of bootleg liquor. Non-teetotaler McCabe made the mistake of leaving teetotaler Mack alone for a few minutes in a hotel room with the bottle, only to come back to find Mack soaking his feet in the contents. A partnership at that point would have been impossible.
Active in his profession as a president of the Dutchess County Bar and as president and trustee of the Supreme Court library, Joseph A. McCabe was a respected president of the Poughkeepsie Board of Education. During his tenure the long time superintendent, Fox Holden, was hired.
Both of McCabe's sons became lawyers and partners of his in the McCabe & McCabe law firm. The firm had a balanced civil practice, representing local businesses and individuals. One of their best known clients was the First National Bank of Poughkeepsie. The firm moved to its own building at 42 Catherine Street in 1965. Always devoted to the law Joseph A. continued to practice until his death in 1973.
Business associates report that the sons virtually flipped a coin to determine which would do litigation and which would handle the non-courtroom business.
Richard, the eldest, was not a litigator. Like his younger brother, he was a graduate of Notre Dame, earning both his undergraduate and law degrees from that institution. Earlier he had served in the Counter Intelligence Corps in the European theater during the Second World War and after the war served in the military government.
Dick McCabe entered practice in 1950 and almost immediately ran for District Attorney against Raymond Baratta, who was then serving as an assistant district attorney. Note the coincidence: Ed Mack had refused to run for that office that year as a Democrat. Although McCabe had both the Democratic and Liberal endorsements he was not successful. Nor was he successful when he stood for election as Town Justice for the Town of Poughkeepsie against incumbent Donald Holden in 1957. In this second contest he argued that the Justice should be a lawyer (Holden was not). Although not destined to serve as an elected public official Dick McCabe served his community loyally and well in a number of capacities. He served several terms on both the town and county planning boards, work which tied in closely with his professional interest in the law. He served as chairman of the Town of Poughkeepsie Planning Board. Dick's community leadership was also reflected in a number of other activities. A member of the Board of Directors of the Dutchess County Heart Fund for many years, he became chairman in 1969, and a director of the Chamber of Commerce since 1960, he was elected president in 1974. Having quite a wit, he had been an admired table host at Chamber breakfasts. He also was elected as President of the First Friday Club and as President of the Society of Friendly Sons of St. Patrick. In addition he served as a director of the First National Bank of Amenia.
Three years younger than Richard, Joseph C. McCabe was admitted to the bar later in the same year as his brother. He, too, served in the army in World War II, albeit for a shorter period. To distinguish him from his father, Joseph A., he was often referred to as Joe C. A highly respected litigator, Joe C. also took an active role in the local community. He belonged to Toastmasters International, the Dutchess County Historical Society, and served on the Advisory Board of the Astor Child Guidance Clinics. He was secretary and then chairman of the City of Poughkeepsie Zoning Board of Appeals and was a member of the Poughkeepsie Industrial Development Agency. A member of the Poughkeepsie YMCA he also coached Pop Warner football.
Joe C. was Vice President, and then, like his father, President of the Dutchess County Bar Association and was a Member of the House of Delegates of the New York State Bar. He belonged to the Association of Trial Lawyers and to the Association of Insurance Attorneys.
Joseph C. McCabe played a leadership role in the formation of McCabe & Mack and continued as a leader of the firm until his untimely death in 1981.
The McCabes were skilled lawyers who took active roles in City and Town of Poughkeepsie communities. In personality they were more social than John Mack seems to have been, and more interested in joining groups and working within them; as lawyers they were accustomed to work in partnerships.
McCabe & Mack
The merged firm, McCabe & Mack, occupied 42 Catharine Street renting the building from the McCabes. The partners integrated the libraries and the equipment of their predecessors and adopted the Mack phone number GL(obe)2-2800 (452-2800). McCabe & McCabe's partners and associates remained with the firm and Ed Mack and Milton Haven came from the Mack firm with a number of secretaries.
Judge Mack's secretary who had dealt with invitations to the White House, Lela Buckley, was a part of the McCabe & Mack family until the late 1980's. She was a "walking history" of the firm.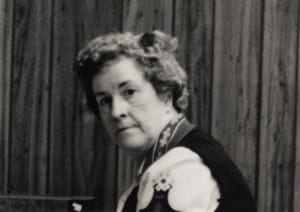 Of the current McCabe & Mack lawyers, J. Joseph McGowan (Retired) dates from this period. McGowan was a partner of the McCabes and had joined them shortly after completion of service in the Army JAG Corps, following graduation from Harvard Law School. He was the first true associate of the McCabe & McCabe firm.
As the firm grew with the addition of partners and the merger with the Phillip Shatz firm, it required more space. After deciding to remain in downtown Poughkeepsie, the partners built their own building at 63 Washington Street and moved into it in the summer of 1985. Following the merger with the Harold Mangold firm in 1994, the McCabe & Mack offices occupy most of the building.
In its centennial year of 1996 McCabe & Mack LLP is one of the leading law firms in the Hudson Valley. The founding fathers of the firm – John E. Mack and Joseph A. McCabe – started a proud tradition of community service, continued by their sons. Their present-day successors are working to continue that tradition into the firm's second century.
ACKNOWLEDGMENTS
Adriance Library, Local History Room – Myra Morales
Dutchess County Historical Society, Director – Eileen Hayden
Dutchess County Bar Association, Executive Director – Marie Meehan
Roosevelt Library – John Ferris
Roosevelt-Vanderbilt National Historic Site – Bill Urbin
Vassar College Library
Poughkeepsie Journal Library, Librarian – MaryAnn Gardinier
INTERVIEWS
Edward Mack
Phillip Shatz
Edward Rosen
J. Joseph McGowan (Retired)
John Mack III
Harold Mangold
Milton Haven
ABOUT THE AUTHOR
Natalie Marshall, professor emeritus of economics and retired vice president for administrative and student services at Vassar College, is of counsel to Donoghue, Thomas, Auslander, & Drohan. A graduate of Vassar, she holds M.A., Ph.D. and J.D. degrees from Columbia University. Ms. Marshall's husband, the late Phillip Shatz, served as a partner and later counsel to McCabe & Mack LLP from 1982-2018.