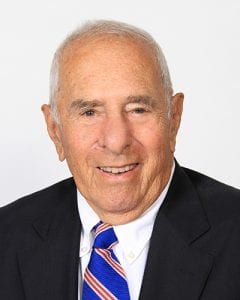 By Phillip Shatz.
The fire itself may not be your only problem. Beware of anyone who promises you something for nothing.
Imagine the chaos when your smoke detector goes off and you leave your home amidst the sound of the sirens as fire engines arrive. If you suffer a fire loss to your home or business, you can be sure that within minutes of your learning of the disaster you will be besieged by "public adjusters" who will try to get you to sign up for their services when you are most confused. If approached by these people, do not listen to their claims of urgency. They monitor the fire alarm channels and literally follow the engines to the fire. Consider the cost of having "runners" or salesmen on the ready at all times. Their customers pay for that.
What should you do if you have a fire and you don't know what you are entitled to recover? Ask questions, listen to the answers and make notes, but agree to nothing in a hurry. The only thing you need to do immediately is secure the property against the weather and intruders. This is one of the big arguments of public adjusters as to why to hire them now! Not so. Call your insurance company. They will find you someone to secure the property and the insurance company will pay.
Remember, there is no reason to be pushed into any decision when you are confused and almost in shock, as is anyone whose home or business is burned.
To process your claim with the insurance company you must inventory your damaged and destroyed contents. Here you probably need expert help. You need someone who knows the policy terms, because questions do arise. For example, are you entitled to new for old, or can the company charge you with depreciation? That depends on what your policy says. (You can buy "new for old" insurance. It's called "replacement cost coverage"). You also need an experienced person who can go through the rubble of a fire to identify and value what was there. This does not mean you need to hire a public adjuster and pay him 10% of what you recover. There are professional claims writers who do this for about $300 for a major house fire.
How do you find the help you need? Call your lawyer if he or she is experienced in this field. An experienced attorney will help you find a claims writer. He or she will also help you understand the terms of your insurance policy.
Be sure you know how the lawyer is charging. A generally fair way to pay is time plus the costs of the experts he or she hires, but never more than 4% of your loss.
Now you need to have your building repaired. You should seriously consider letting the insurance company pick the builder if they will guarantee his work in writing. Remember, the key words here are "in writing."
You may want to consider negotiating a settlement on the basis of a builder you hire and then make changes either to save money or to redesign what burned.
This can be very risky unless a lawyer draws a contract to fully protect you. Many a time I've been hired by people after they made an oral agreement, or worse, an agreement written by the contractor. By that time, the damage has been done.
A warning: If your insurance agent or lawyer or anyone else tells you to hire a public adjuster, ask if he or she is getting a commission. That is a common practice, and tells you what is really going on.
If someone says "I'll get you more than you are entitled to, and that's why I'm worth 10%," look out! Beware of anyone who tries to cheat the insurance company. He who cheats others will probably cheat you.
This is not to say you cannot legitimately come out of a fire loss ahead of the game. In a recent loss I handled, the house had been plastered. I suggested to my client that he agree to have his house sheet-rocked which is less expensive than plastering. The insurance company paid what the insured was entitled to receive, and my client was happy to have $10,000 left after the cheaper repair.
You should have an expert on your side to be sure to do what your policy requires. For example, if your company asks you to file a sworn proof of loss and you don't do so within sixty days, you lose your insurance – just like that!
When seeking help after a fire, check credentials and experience. Try to find a lawyer who is also a chartered property casualty underwriter (which is the insurance industry's standard of knowledge in the field), or one who has taught in the field of insurance. It's complicated but an experienced expert won't make you pay for his time learning. A novice will!
We hope you never suffer a fire loss, but if you do, remember, don't be pushed. Find competent help at a fair price and beware of anyone who promises you something for nothing.
Phillip Shatz retired as counsel to McCabe & Mack LLP on September 1, 2018. Please complete the contact form below and another attorney from our team will reach out to you directly. Thank you!