Lance N. Portman
PARTNER
LOCATION: POUGHKEEPSIE, NEW YORK PHONE: 845-486-6872 FAX: 845-486-7621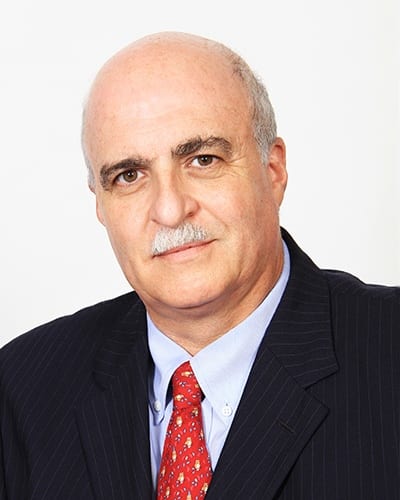 "WITH AN EVER-INCREASING NUMBER OF CASES ENDING IN BANKRUPTCY COURT, OUR PROACTIVE STANCE AND KNOWLEDGE OF SHIFTING RIGHTS AND REMEDIES IS AN ESSENTIAL STRATEGY. REACH OUT TO US, WE CAN HELP. "
BANKRUPTCY AND CREDITORS' RIGHTS
Lance oversees the McCabe & Mack LLP Bankruptcy Group which primarily focuses upon representing the interests of both secured and unsecured creditors in all chapters of bankruptcy. Over time, his practice evolved to also include the representation of Bankruptcy Trustees in complex matters. Lance continues to be involved in some capacity with most of the substantial bankruptcy cases in the Poughkeepsie Division of the Bankruptcy Court.
COMMERCIAL LITIGATION
As a member of the Commercial Litigation Group, Lance's focus is the representation of banks and other lenders in the prosecution and defense of litigated matters in State and Federal Courts, with an emphasis on collections and secured transactions.
With an ever increasing number of cases ultimately ending up in the Bankruptcy Court, knowledge of the shifting rights and remedies imposed by the Bankruptcy Code allows Lance to provide proactive advice and guidance to our creditor clients.
MEMBERSHIPS/AFFILIATIONS
Professional:
Hudson Valley Bankruptcy Bar Association (Founding Member, Treasurer 1994-Present; President, 1998)
Dutchess County Bar Association (President, 2002; President Elect, 2001; Vice President, 2000; Secretary, 1999)
New York State Bar Association
California Bar Association
Bar Admissions:
New York, 1988
California, 1984 (Inactive)
U.S. District Court Central District of California, 1984
U.S. District Court Southern District of New York, 1990
U.S. District Court Northern District of New York, 1990
U.S. District Court Eastern District of New York, 1990
Supreme Court of the United States of America, 1994
Education:
Syracuse University College of Law, Syracuse, New York
   J.D., Doctor of Jurisprudence - 1983
Hamilton College, Clinton, New York
   A.B., Bachelor of Arts
Honors and Awards:
New York Super Lawyers 2008 – Upstate
Fraternities/Sororities:
Phi Alpha Delta
Chi Psi
YOUR CREDITORS' RIGHTS, BANKRUPTCY & REORGANIZATION TEAM
We're here to help.
The best way to get guidance on your specific legal issue is to contact a lawyer. To schedule a meeting with an attorney, please call or complete the intake form below.
---