At McCabe and Mack LLP, we have worked with many clients for whom mediation or arbitration has provided a streamlined, satisfying legal outcome.
The Honorable Albert M. Rosenblatt, Of Counsel, has served on the New York Court of Appeals; Justice of the New York State Supreme Court Appellate Division; State Supreme Court Judge, and also served as New York State's Chief Administrative Judge. Along with those highly respected roles, he is well-known for his work in mediation and arbitration. Here are some of his responses to frequently asked questions on these areas of practice: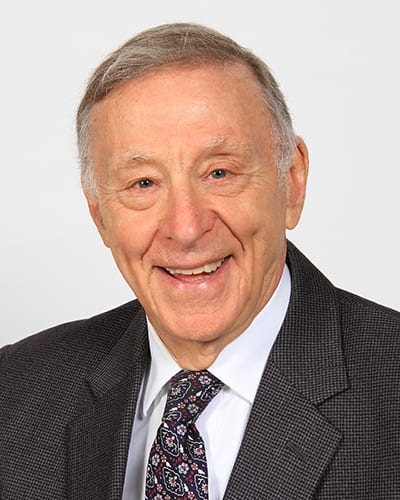 A. They are quite different processes. The essential feature that separates mediation from other legal or judicial proceedings is that the mediator does not make rulings or decisions. Mediation is designed simply to help the parties move toward a settlement that both sides can live with. A good mediator will win the trust of the parties in trying to reach a mutual accord, saving the expense of extended litigation. Arbitrators, on the other hand, make rulings and decisions. Often, the parties will select former judges who have experience in resolving cases.
A. It's hard to see a downside to mediation or arbitration, because in the eyes of the law and from an economic perspective, these options are usually better than fighting an issue out in court. Ideally, and when done right, they are speedier and cheaper.
In court there is a price to be paid – not just that of the court system, but the expenditure for both parties in terms of energy, time, and resources that might be saved in a mediation or arbitration.
A. The lawyers involved have to be very keenly aware of the strengths and weaknesses of their clients' positions, and of the case, and both sides need to appreciate that even if they think they are right, there is another side to the story and the mediator will be fair and listen to both.
A. If mediation fails, the case would go to a judge in the court system or an arbitrator outside the court system. Basically if the parties cannot agree, a third person needs to be called upon (or perhaps a jury) to decide.
A. Every mediator does things differently, but there are certainly some broad similarities across the board. When I am involved – and this is fairly typical – we have all the parties enter the room together. They may sit on different sides of the table, but the lawyers and clients are all in the room. I ask each side to present its view on the case, with everyone listening in, so that the lawyers can understand what the other side is saying and the clients can understand where the other side is coming from.
We can then identify their points of difference. There may not be agreement on who is liable and to what extent, but at least we can determine where the parties stand. After that first stage, which allows them to air their cases, viewpoints, and positions, each in front of the other, I speak privately to each side, asking what they'd accept or give, to settle the case. Once I discern that (which sometimes takes some probing), we can really get somewhere. After that, I work to bring the parties closer together after further discussions. Through this process, we move along to a point of resolution.
A. It varies enormously depending on the complexity of the case. It could be about a bill for $130, or a dispute over millions of dollars, so the time can vary widely, depending on the facts, the personalities involved, and the openness and willingness of the lawyers and the clients to reach a resolution.
Q. What about the process for arbitration?
A. Arbitration is more formal. Arbitrators (unlike mediators) would not speak to one side in the absence of the other. The parties call witnesses and arbitrators hear the evidence. Like judges in non-jury cases, arbitrators issue rulings, which are usually binding. In fact, there is almost never any resort to an appeal to a court. Courts do not want to second-guess arbitrators and will act only under highly unusual, prescribed circumstances.
Q. Do I have a say in who will be the mediator or arbitrator?
A. Yes. Usually the parties agree on someone they both trust. One side might suggest a name and the other side will agree or disagree, and eventually they agree on someone, or in some cases, a panel of three arbitrators.
Q. Are most people successful with the mediation route?
A. I find that in the substantial majority of cases we are able to resolve the case. Sometimes one fails, but a very high percentage of disputes are resolved. And of course with arbitration, they're all resolved because the proceeding ends with a ruling.
Q. What do you most enjoy about this type of work?
A. It is very rewarding work. I like bringing about a just outcome for the parties in an arbitration and, in a mediation, seeing people walk away with one less worry once the dispute is behind them. At the beginning the two parties may be very distant, but by the end they have shaken hands and can move on with their lives.
Learn more about The Honorable Albert M. Rosenblatt by visiting https://mccm.com/hon-albert-m-rosenblatt/. Or call to schedule an appointment: (845) 261-0983.