Rebecca M. Blahut
PARTNER
LOCATION: POUGHKEEPSIE, NEW YORK PHONE: 845-486-6866 FAX: 845-486-7621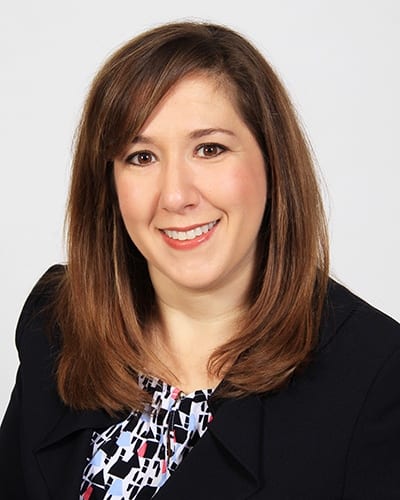 "SETTING UP YOUR WILLS AND TRUSTS NOW, WHILE YOU'RE HEALTHY AND YOUNG, IS PERHAPS THE MOST LOVING THING YOU CAN DO FOR YOUR FAMILY. WE CAN HELP YOU TRAVERSE THESE DIFFICULT WATERS WITH EASE."
ESTATE & SPECIAL NEEDS PLANNING
Development of Estate Plans for individuals and the preparation of estate planning documents, including Wills, Revocable and Irrevocable Trusts, Supplemental Needs Trusts, Life Insurance Trusts, Generation Skipping Trusts and Charitable Trusts. Creation of Estate and Gift Tax Plans to reduce or avoid taxation. Assist business owners to plan for the transfer of businesses to a younger generation.
TRUST & ESTATE ADMINISTRATION
Assist Executors, Trustees and Administrators with all aspects of the administration of Estates and Trusts. Services include probate of Will, marshaling of assets, preparation of estate tax returns, sale and distribution of assets, preparation and filing of accountings and discharge of fiduciaries.
GUARDIANSHIPS
Applications for appointment of guardians for incapacitated and developmentally disabled individuals under Article 81 of the Mental Hygiene Law and Article 17-A of the Surrogate's Court Procedure Act. Assist guardians with all aspects of the management of guardianship estates.
ELDER LAW
Development of plans for possible incapacity or need for nursing home care, complex gift and promissory note plans and the preparation of Powers of Attorney, Health Care Proxies, Living Wills, and Medicaid Trusts to aid in the protection of assets and Medicaid applications.
MEMBERSHIPS/AFFILIATIONS
Professional:
National Academy of Elder Law Attorneys
Hudson Valley Estate Planning Council, Executive Committee (2015-2017)
Dutchess County Bar Association (Treasurer 2006 to 2011), Co-Chair Trust & Estates Section (2020-present)
New York State Bar Association (Member, Estates & Trusts and Elder Law Section)
Mid-Hudson Women's Bar Association
Civic:
Anderson Center for Autism & Anderson Center Services, Inc., Board of Trustees, Chair (2020-2021), 1st Vice President (2016-2019), Secretary (2015-2016)
Board of Directors of Dutchess County Arts Council (2009-2013), Chair (2012), Corporate Secretary (2010-2011)
Board of Directors of St. Francis Home Care Services, Inc. (2013-2014)
Dutchess County Arts Council Golf Tournament Committee (2006-2009)
Board of Directors of Quitman Resource Center for Preservation, Treasurer (2006-2008)
Board of Directors of Grace Smith House (2004-2007)
Community Foundation Garden Party Committee, Committee Member (2013-2014), Chair (2013)
Rebecca was born in Manassas, Virginia and was raised in suburban New Orleans. She lived in Jackson, Mississippi for five years, where she attended law school. She relocated to the Hudson Valley in May of 2001. Rebecca and her husband, David, Assistant Director of Networks & Telecommunications at Vassar College, reside in Staatsburg.
Bar Admissions:
New York, 2002
Education:
Mississippi College School of Law, Jackson, Mississippi
   J.D. - 2001
Southeastern Louisiana University
   B.S. - 1996
   Major: Finance
Honors and Awards:
Acknowledged as 2022 Hudson Valley Top Lawyer
Greater Southern Dutchess Chamber of Commerce: Forty Under 40 Shaker Award, 2010 Recipient
Community Foundations of the Hudson Valley, Professional Advisors Council, 2019 Honoree
Hudson Valley Magazine - Top Lawyer, Wills, 2022
YOUR ESTATE PLANNING TEAM
We're here to help.
The best way to get guidance on your specific legal issue is to contact a lawyer. To schedule a meeting with an attorney, please call or complete the intake form below.
---