Richard R. DuVall
PARTNER
LOCATION:POUGHKEEPSIE, NEW YORK PHONE: 845-486-6858 FAX: 845-486-7621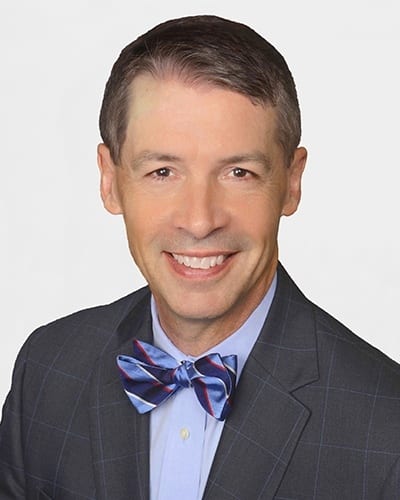 "THEY SAY THAT GOOD FENCES MAKE FOR GOOD NEIGHBORS. WE BELIEVE IN TAKING THAT ONE STEP FURTHER -- GOOD CONTRACTS MAKE FOR GOOD BUSINESS DEALS. CONSULT WITH US EARLY, AND YOU MAY SAVE TIME AND MONEY IN THE END. "
COMMERCIAL LITIGATION
Rick DuVall is responsible for overseeing and in many cases acting as the primary litigator in the firm's Commercial Litigation Department. These matters vary widely, and include disputes involving everything from corporate dissolutions, business torts, commercial and residential construction, real estate contracts, easements and other real estate issues, to disputed trust accountings, probate contests, other matters involving estates and wills and trusts and also include creditor's rights matters, such as mortgage foreclosures, collections, bankruptcies and many other forms of commercial disputes.
CORPORATE & PARTNERSHIP TRANSACTIONS
Rick's experience in litigating a wide variety of commercial, personal and family business matters has made him valuable to the Firm's corporate clients in transactional and operational matters as well. Rick counsels our large and small business client on mergers, assets sales & acquisitions and day-to-day corporate governance matters.
SUCCESSFUL OUTCOMES
Reported cases, which demonstrate the variety of matters that the firm handles and which Rick has prosecuted and defended, include the following:
In re Sclalani Petroleum, Inc., 173AD3d1042 (2d Dept. 2019) (Judgment Creditor permitted to intervene where estate of judgment debtor had agreed to below market settlement of BCL Sec. 1118 valuation)
Stathis v. Estate of Donald Karas 193 AD3d 897 (2d Dept 2021) Affirming lower court's dismissal of Stathis' claim against our clients following reversal and remand in 2015, as noted below.
Stathis v. Estate of Karas, 130 A.D.3d (2d Dept 2015) (obtained reversal of jury verdict based upon application of Dead Man's statute and Best Evidence Rule)
Sagaria v Bank of New York, 2008 N.Y. App. Div. Lexis 5752 (2d Dept 2008) (successful defense of lender liability claim)
In re Page, 43 A.D.3d407 (2d Dept 2007) (successful enforcement of a complex settlement involving multi-layered real estate family limited partnerships)
Mike-Paul Corp v Fratto, 5 A.D. 3d 743 (2d Dept 2004) (obtained summary judgment dismissing closely held corporation's efforts to prevent client, a minority shareholder, from competing following his departure from the company)
In re KSI Rockville, LLC, 305 A.D 2d 681 (2d Dept 2003) (first reported Appellate Division case involving dissolution of limited liability company in New York; obtained judgment against managing member for over $400,000.00)
BTC Mortgage Investors Trust v Altamont Farms Inc., 284 A.D.2d 849 (3d Dept 2001) (successful defense of mortgage foreclosure deficiency judgment sought by lender against our client)
Rick and the other members of the Commercial Litigation Group are continually providing support to the transactional, general corporate, estate and estate planning practices in the firm, whenever possible, to guide the firm's clients away from the situations that result in cases as aforementioned.
Rick lives in the Village of Rhinebeck with his wife Lisa Rubenstein. He has served on the Board of Directors of Literacy Volunteers of America-Dutchess County, and served as a Trustee of the Pleasant Valley Free Library. He is on the Board of Directors of The Art Effect, formerly Mill Street Loft. Rick plays squash and golf and rides his bicycle all over the Hudson Valley.
MEMBERSHIPS/AFFILIATIONS
Professional:
Dutchess County Bar Association
New York State Bar Association (Commercial and Federal Litigation Sections)
Martindale Hubbell "AV" Preeminent Rated Attorney
Civic:
Member, President (2012-2014), Treasurer (2015-present) Board of Directors for The Art Effect, formerly Mill Street Loft
Advisor to Stringendo Orchestra School
Former Trustee, Pleasant Valley Free Library
Bar Admissions:
New York, 1986
U.S. District Court Eastern District of New York, 1986
U.S. District Court Western District of New York, 1986
U.S. District Court Northern District of New York, 1986
U.S. District Court Southern District of New York, 1986
U.S. Court of Appeals 2nd Circuit, 1993
Education:
Albany Law School Union University, Albany, New York
   J.D., Doctor of Jurisprudence - 1985
Bates College; University of Massachusetts/Amherst
   B.A. cum laude - 1982
Honors and Awards:
New York Super Lawyers 2011 through present - Upstate
Hudson Valley Magazine - Top Lawyer, Commercial Litigation, 2022
YOUR COMMERCIAL LITIGATION TEAM
We're here to help.
The best way to get guidance on your specific legal issue is to contact a lawyer. To schedule a meeting with an attorney, please call or complete the intake form below.
---