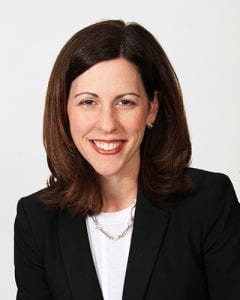 While it is certainly distressing to learn that you are being sued – and there are many reasons it could happen – do not stick your head in the sand and ignore it.
Here, McCabe & Mack LLP partner Kimberly Hunt Lee sheds some light on the process of being sued and explains how best to protect yourself and your assets in this situation.
Q. We've all heard about someone who was in a car accident, or had a guest or contractor get hurt on their property. What should we do in this situation?
A. Notify your insurance company immediately anytime you're in an accident or someone is injured at your home or business, regardless of how minor the accident may be. This will allow your insurance company the opportunity to open a file and conduct a timely investigation, if necessary. Generally, the injured person has three years to sue under New York State law.

Q. And yet, people still fail to report accidents. What are some of the reasons why people might avoid notifying their insurance company? Do they think it's going to raise their rates?
A. Yes, I believe fear of a rate hike, being cancelled, or even just the unknown potential outcomes are all factors in whether people choose to report. Honestly, we have no way of knowing whether an accident will increase your rates. There's a whole matrix of considerations that insurance companies use in calculating rates. We do know that not reporting an accident and later being sued can have worse consequences.
Sometimes people think, "Oh, nobody's going to sue me, it was a minor accident, and we both walked away." However, just because someone wasn't taken away in an ambulance doesn't mean they weren't injured – or won't sue.
I can't emphasize this enough – always notify your insurance company of any accident. Failure to notify your insurance company of an accident could lead to a disclaimer and then you will have two problems on your hands: (1) the lawsuit and (2) the possibility of no coverage.
Whether you receive a letter of representation from an attorney, or a summons and complaint, don't ignore it. Instead, follow these steps:
Immediately call your insurance broker (or agent) and turn the letter over to them. Often people will ignore letters from attorneys and fail to pay attention until they're faced with a person at their doorstep serving them with a lawsuit.Normally, when an attorney decides to take a personal injury case, they first send a letter of representation to the defendant, that says something like, "I represent [Name of injured] as a result of a car accident, and she's making a claim against you for personal injuries."This is likely your first notice that there may be a lawsuit. Turn over that letter of representation to your insurance company immediately. They will open a claim and do a prompt investigation. If you don't notify them of the accident or the letter, you could run the risk of the insurance company later disclaiming coverage.The next step is when you are served with the summons and complaint. This is the lawsuit. It can be served on you personally, or sometimes left at your home or office. Don't ignore it! This also must be turned over to your insurance company immediately.

Your response must occur within 30 days, if the notice is left at your house, and 20 days if you've been personally served. You can run into serious issues in which the injured party can take a default judgment against you if you don't respond.

Your insurance company will hire an attorney to represent you and they will begin to gather information about the claim. Once you turn the summons and complaint over to your insurance company, they will assign an attorney to represent you. Many people don't realize that their insurance company has a panel of attorneys and they will pay for an attorney to represent you in the lawsuit. While some cases settle before they are ever placed into suit, the majority don't. When you are sued, we can help.At McCabe & Mack LLP, we are retained by several insurance companies as part of our insurance defense practice. If your insurance carrier works with our firm, it is entirely possible that we could be representing you.One question we receive frequently is, "Who do you represent – the insurance company or me?"The answer is simple: We are hired by the insurance company, but we represent you.

People also want to know if they need to hire their own attorney. That question can be more difficult to answer. For the most part, the assigned counsel who is representing you is competent, and you don't need to pay your own attorney to watch over them. However, there are some situations where a person may need their own private counsel. We can discuss this with you.

If not settled by your insurance company right away, and a lawsuit proceeds, the "discovery" or fact-finding phase begins. The plaintiff is the person is who suing you, and you are the defendant (the person being sued). There are two parts to every lawsuit – liability and damages. "Liability" refers to who is at fault for the accident and "damages" refers to the injuries incurred in the case of an automobile accident.Discovery is where we assess liability, how the accident happened, and the injuries. We obtain medical records and conduct depositions. Depositions are a series of verbal questions and answers given under oath and recorded by a stenographer. This is where each side learns the other's version of the accident and we learn more about the injuries.If we are assigned to represent you, we will meet you before the depositions to walk through the process. Sometimes people may find it intimidating, but it is, in fact, very conversational.After the depositions, the defendants are entitled to have the plaintiff examined by a doctor they choose. This doctor will conduct a physical examination of the plaintiff; review all the medical records, deposition transcripts, and any other relevant discovery, and prepare a report with an opinion on whether the injuries claimed were caused by the accident.
Resolution. Finally, after discovery and depositions, your case may resolve, either (1) with a motion to dismiss the case, (2) an offer to settle, or (3) by proceeding to trial.Unfortunately, justice is not swift. If, after months of discovery, your case does not get dismissed or settle, the trial could be several months to a year away.The trial itself usually takes about a week or so, depending on how many experts and other witnesses are testifying and the court's schedule. Overall, some 95% of all cases settle out of court or are dismissed.If your case does go to trial, there are ways we can help protect you so that the plaintiff only gets the insurance money – not your personal assets.

Q. Well, it certainly seems important to take another look at your auto and homeowner's insurance policy coverage, and to understand how you're protected in the event of a lawsuit.
A. You are absolutely correct. I always recommend that people review their policies, particularly the Supplemental Uninsured Motorist (SUM) and Uninsured Motorist coverage (UM) coverage. You may wish to consider purchasing additional coverage. This will help if you're in an accident with a person who does not have auto insurance or only has minimum limits. It's a good idea to talk to your insurance broker or professional to determine the best insurance coverage for your situation.
It is also well worth purchasing an umbrella policy if you own a home. Umbrella policies are relatively inexpensive and provide an extra layer protection in the event your policy limits are exhausted.
In summary, here are your five key takeaways:
Review your insurance policies with a trusted professional to ensure you have adequate insurance in place for your auto, home and business.
Strongly consider adding an umbrella policy for additional protection.
Make sure you report any home or auto accident to your insurance company, even if you think it's too minor to report. Don't worry about your rates going up — better to be safe than sorry!
If you are sued, notify your insurance company right away, and follow the directions of your assigned attorney – quickly and completely.
Your advance planning now, before there is an issue, is your best strategy for protecting your assets in the event you are sued.

If you have any questions, please feel free to reach out to me personally at 845-486-6894 or by email.
Kimberly Hunt Lee, a partner with McCabe & Mack LLP, is a graduate of Albany Law School of Union University. She has nearly two decades of experience in litigation and insurance defense, subrogation, appellate practice, personal injury-plaintiff, and civil rights/police liability, and has been recognized as a Super Lawyer Upstate New York Rising Star (2013-2016).
Kimberly is a member of the Dutchess County Bar Association, New York State Bar Association, Mid-Hudson Women's Bar Association, the Defense Research Institute (DRI), and DRI of NENY. In the community, she currently serves as Secretary of the Board of Trustees for Vassar Brothers Medical Center and as a member of the VBMC Ambassadors Club. Her prior board service includes the American Red Cross of Dutchess County, the Beatrix Ferrand Garden Association, the Dutchess County Regional Chamber of Commerce, and Hospice Inc. She has been honored by Family Services, Inc. with the 2011 Spirit of the Future Award, and the Greater Southern Dutchess Chamber of Commerce's 2008 Forty Under 40 Shaker Award. She is a former Committee Chair for Forty under 40.
Kimberly resides in Poughkeepsie with her husband and teenage son. In her free time, she enjoys spending time with family, playing tennis and riding the Peloton!