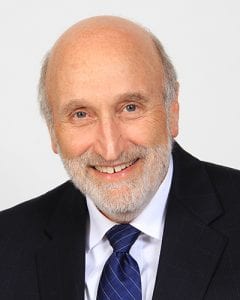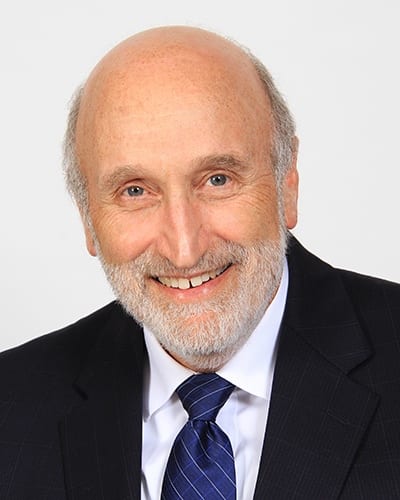 In 2018 New York State strengthened its anti-sexual harassment laws, which included a new requirement that employers provide annual, interactive training to employees, among other changes.
At the end of the most recent 2019 legislative session, in response to the #MeToo movement and lobbying from former staffers, the NYS legislature passed sweeping changes to these laws. These changes have important ramifications for both employers and employees.  
McCabe & Mack LLP's David L. Posner explains what you must know about these new laws.
Q. New York State's new anti-sexual harassment laws require employers to provide interactive training every year, for every employee. And to be in compliance, employees must complete training before October 9, 2019. What else do employers need to know?
A. Yes, New York State now requires all employers to provide annual anti-sexual harassment training at the worksite on an annual basis, and this training is mandatory for every person in the company, regardless of their position. Employers also must provide each employee with a copy of their sexual harassment policies and complaint procedures in the employee's primary language.
The training must contain an interactive component, either provided by the instructor or via interactive software, so attendees can verify their understanding of specific topics. It is no longer enough to ask employees to watch a training video or listen to a lecture.
Also, employers cannot force employees to arbitrate sexual harassment claims, and there are severe limits on non-disclosure agreements in sexual harassment settlements. Previously, an employer may have required confidentiality from the employee as a condition of receiving the settlement. That is no longer allowed. However, if the employee is requesting confidentiality, that can be accomplished through a specific series of steps.
Q. Those were substantial changes indeed in 2018. What changes were passed by the NYS Legislature in 2019?
A. Well, first, New York State expanded the coverage of the law to prohibit employers and others from discriminating against people on the basis of their gender identity or expression.
They also changed the definition of "employer" to include all employers in the state (including the State itself), regardless of size when the claim is based upon sexual harassment. The definition of "private employer" now means any person, company, corporation or labor organization except the government entities.
While non-employees (including independent contractors, vendors, interns, consultants and domestic workers) have been protected from sexual harassment, their protection from discrimination in the workplace also has been expanded.
New York State's model sexual harassment policy defines sexual harassment. The newest laws lower the bar on unlawful conduct that previously had to be "severe and pervasive" in order to be actionable. Now, any form of harassment that is more than what a reasonable person would consider a "petty slight or trivial inconvenience" can be actionable. Unlawful harassment could include "inferior terms, conditions or privileges of employment because of the individual's membership in one or more of these protected categories."
So this is a major change to the standard, and many cases that previously would have been dismissed outright will no longer be dismissed. And probably more importantly, many cases in which a lawyer would not have recommended filing, will now result in cases being filed.
For example, if someone came to me and said, "Well, my boss leered at me last Tuesday," I would have previously said, "Well, that's not enough to be actionable. You can't file a complaint saying your boss leered at you once because that's not considered 'severe or pervasive'." But under the new laws, would leering once be considered a petty slight? Or would it be a more serious offense?
I think we are going to see an increase in the number of sexual harassment cases filed. While it is very important not to minimize the impact of the harassment on the person being harassed, it will take some time for the courts to catch up to these new standards. I also imagine that employers are going to find themselves defending many more cases.
This brings up the second very significant change this year – the affirmative defense. Previously, if an employer already had an anti-sexual harassment policy in place with effective distribution and training processes, and clear complaint, investigation and resolution procedures, the affirmative defense could help employers avoid liability when an employee failed to follow the proper complaint reporting procedures with respect to co-employee harassment. Essentially, the employer could say, "Sorry, you didn't follow our sexual harassment policy. If you would have gone to your supervisor or HR, we would have looked into your complaint, and we would have stopped it. But you didn't give us that opportunity. Look – here's our policy, here's your signature, you received the policy and you didn't file any complaints." And then employee's case would be thrown out (this defense was not available to an employer if the accused harasser was a supervisor).
Now, New York State has limited the effect of this affirmative defense options for nearly all types harassment, except for those that do not rise above "petty slights or trivial inconveniences" – even if the employers have followed all the new policy and training procedures. It will be much for more difficult for an employer to defend against harassment between co-workers.
Finally, New York State increased the statute of limitations for filing a sexual harassment complaint with the NYS Division of Human Rights from one year to three years from the last date of harassment. It really is changing the landscape.
Q. Are employers and employees even aware of these most recent changes to the anti-sexual harassment laws?
A. These laws were passed by the NYS Senate and Assembly on June 19, 2019, and are now awaiting Governor Cuomo's signature. Most of these changes will take effect in 60 days after his signature. The change in definition of "employer" by the New York State Human Rights Law will take effect in 180 days following signature. Finally, the increase in the statute of limitations from one year to three years will take effect one year from signing. Regardless, when these changes do take effect, it will be a sea change.
Q. Do you find yourself working more often with employers or employees?
A. We represent both employers and employees. We help individual employees with sexual harassment, discrimination and unlawful termination claims, and we also help people negotiate more favorable severance packages when they are terminated or laid off.
For employers, municipalities and public officials, we can help them create new or revised sexual harassment policies and procedures, and we can support them in defending claims of sexual harassment and discrimination.
Q. What would you recommend to employers and employees who may need to grapple with harassment or discrimination?
A. If they haven't done so already, I strongly recommend that employers revise their sexual harassment policies as soon as possible and train their staff to ensure compliance. They should act immediately as soon as they become aware of a harassment complaint.
Employers also should seriously consider purchasing employment practice and liability insurance. Typical business liability insurance doesn't cover sexual harassment – there is a specific exclusion for employee claims. Employers need specialized insurance for discrimination complaints and it's likely to become more expensive now.
While employees may file a claim with the NYS Division of Human Rights within a year (soon to be three years), they would be well-advised to first make harassment complaints through their employer-sponsored grievance process to allow their employer to address and stop the harassment quickly and internally without a lawsuit.
The flip side of the state lowering the bar on the definition of sexual harassment is that employees will now be able to file claims for actions that previously may not have met the standard of "severe and pervasive". There's not much benefit to an employee to go through the whole legal process, experience a horrible work environment for two or more years while suing their employer, while possibly incurring significant legal fees, for an uncertain and likely small settlement from a judge or a jury.
I'd like to hope that both employees and employers want to avoid lawsuits. Most employees probably don't want to quit, but they do want the harassment to stop. And employers want to avoid the legal fees, low morale and hassle of defending a lawsuit.
In the end, perhaps the best advice I can offer is to avoid sexual harassment altogether through clear policies, proper staff training, and quick and thorough grievance procedures that stop harassers without punishing or retaliating against those who report it.
New York State Resources:
If you have any questions, please feel free to reach out to me personally at 845-486-6874 or by email.
David L. Posner, Of Counsel with McCabe & Mack LLP, is a graduate of Union College and New York University School of Law. With more than three decades of experience representing, defending and litigating civil rights, insurance-related and personal injury matters, he has been recognized as a Martindale-Hubbel "AV" Rated Attorney and a New York Super Lawyer. A member of the New York State Trial Lawyers Association and American Board of Trial Attorneys, David serves as Vice President of the Board of Legal Services of the Hudson Valley, and was honored in 2017 with their Champion of Justice Award.
David and his wife Joan Posner, Dutchess County Family Court Judge, reside in the Town of Poughkeepsie. He is an avid biker, tennis player and skier – when not at his desk or in court.