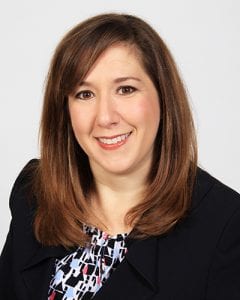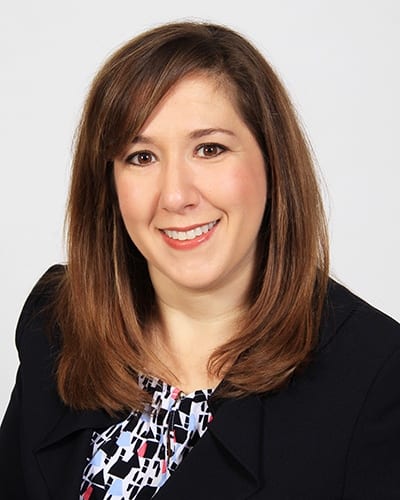 By Rebecca M. Blahut. Do you have a Healthcare Proxy and Power of Attorney in place? Few people want to think about what will happen to them should they become incapacitated by a catastrophic situation. Did you know that you can choose who will advocate for your health, make healthcare decisions in accordance with your wishes, and manage and protect your assets?
With a properly prepared Healthcare Proxy and Power of Attorney, you are protecting your ability to designate trusted family members and/or friends who can access your medical information, make your healthcare wishes known, and preserve your assets in your time of need.
Here, McCabe & Mack LLP partner Rebecca M. Blahut explains what you need to know to take care of these important matters right away.
Q. Why is a properly prepared healthcare proxy and power of attorney so urgently necessary?
A. Advanced directives, such as a healthcare proxy and power of attorney, allow you to designate an agent to make decisions for you in the event you cannot make them yourself.
Healthcare Proxy
Without a healthcare proxy in place, if you lose the capacity to make your own decisions due to illness or an accident, and end up in a hospital or nursing home setting, the Family Health Care Decisions Act (FHCDA) criteria will determine who can make medical decisions for you. Eligible persons could include a spouse or domestic partner, an adult child, a parent, a brother or sister, a close friend, or a court-appointed guardian. However, the court may appoint someone other than the person you may prefer. Also, if you're ill but not in the hospital, and someone is taking you to the doctor, no one can speak to the doctor or pharmacist on your behalf, receive your medical information, or make decisions for you without the proper authority under HIPAA.
It's always best to choose and designate your healthcare agent ahead of time, so your trusted person will have the right to look at medical records and pharmaceutical records to assist you when decisions are necessary.
Family Decision-Making
On your healthcare proxy, you designate one person who can discuss your health with your doctors, and make decisions on your behalf. This is especially important if there is any turmoil in your family between children, your spouse, or any of the multiple people who could make a decision for you. If you don't have a healthcare proxy in place, and family members start arguing under the stress and tension of the thought of losing you, your care may suffer, or you may end up with your case in front of a hospital committee who will begin making decisions for you that may not be in line with what you would've chosen for yourself.
A healthcare proxy also is essential in guardianship proceedings. If there is a pre-existing health care proxy and/or living will, the courts usually are inclined to leave advanced directives in place, even if a guardian is appointed.
Q. With all the legal resources available for free on the internet, why is it so necessary to work with your attorney?
A. There's a lot of DIY information out there, including a basic healthcare proxy form on the New York State Department of Health website. However, I strongly recommend that you work with a qualified estate planning attorney to draft your document so that it can be interpreted correctly and allow your chosen agent (whom you trust and with whom you've had discussions) to implement your wishes.
End of Life Decisions
The basic NYS healthcare proxy form is challenging to fill it out correctly with respect to end-of-life decisions. While there is room to add specific language (shown below), incorrect language may bind your doctors and your family in ways you might regret.
I direct my health care agent to make health care decisions according to my wishes and limitations, as he or she knows or as stated below. (If you want to limit your agent's authority to make health care decisions for you or to give specific instructions, you may state your wishes or limitations here.)
________________________________________________________________________________________

I direct my health care agent to make health care decisions in accordance with the following limitations and/or instructions (attach additional pages as necessary):
________________________________________________________________________________________
For those who wish to have a Do Not Resuscitate (DNR) directive but are not familiar with NYS case and medical law, it is nearly impossible to write a statement that meets the requirements in New York to withhold life sustaining treatment. Neither does this form provide HIPAA authority to your agent.
I usually recommend to my clients that they complete their Wills, healthcare proxies with HIPAA authorization, living wills, and powers of attorney all at the same time. This gives you a suite of documents that can carry you through an entire treatment program or process.
Q. What is an example of how things can go wrong when there's no healthcare proxy or living will?
A. Many people may remember the Terri Schiavo case. She lived in a vegetative state in a nursing home in Florida from 1990-2005 following cardiac arrest that left her in a coma with brain damage at the age of 26. Her husband petitioned the court to remove her feeding tube, saying that Terry would not have wanted to have been kept alive in a vegetative state, but her parents opposed her husband and challenged the diagnosis, saying that her involuntary movements indicated that she might recover.
After 14 appeals, five suits, and extraordinary involvement from politicians including President George W. Bush, Terry Schiavo was finally allowed to die. The subsequent autopsy revealed her brain had indeed atrophied and she was not going to recover. While her husband said that Terry would not have wanted to remain in a vegetative state, there was no proof of her wishes in writing. If her husband had been designated as her agent and her wishes were clearly stated, then the State of Florida would have honored his decision.
Let Your Family Know Your Wishes
The number one reason to have a healthcare proxy and a living will is because it is the most loving decision you can make – it lets your family know what they should do and how they can help you should you become incapacitated. Take care of it now. You will save everyone heartache and guilt at the worst time in their lives if you proactively take the guesswork out of helping them know your wishes, and give them a roadmap instead.
Q. So this information is for clients in New York State. Is every state different?
A. Yes and no. The Full Faith and Credit Clause of the United States Constitution requires states to recognize and honor Wills, powers of attorney, and healthcare proxies created in other jurisdictions. However, when the law in that state conflicts with the New York law or healthcare proxy, the court will strike that provision as though it doesn't exist, however the rest of the document will be honored.
Outside of New York State
If you are traveling outside of New York State, your health care proxy should be adequate to go along with you. However, if you plan to move permanently or perhaps buy a second home in a warmer climate and spend half of your year there, it's a good idea to work with a professional in your new hometown to update documents that will cover you while you're there.
Q. What is the difference between a health care proxy and a living will?
A. The healthcare proxy only designates someone who can make medical decisions for you. As we discussed previously, if you use the basic NYS Department of Health form (the healthcare proxy that is handed to you at a hospital, or that you could download online), you have to write in your wishes related to your end of life decisions.
Living Will
On the other hand, a living will is a document that outlines exactly when and under what circumstances you would authorize treatment to be withheld or stopped. It details your wishes with respect to end of life decisions and the types of treatments you would or would not want.
For clients who are terminally ill or entering palliative care, I generally recommend that they speak to their physician to obtain a Medical Order for Life Sustaining Treatment (MOLST). It is a booklet of several pages that covers and details the client's wishes in every possible scenario, including intubation, hydration, nutrition, and CPR, as well as the degree of intervention. And at the bottom, both the doctor and the client sign it.
Q. What is a Power of Attorney and why are people afraid to have one?
A. With a Power of Attorney, it all comes down to trust. When you select an agent and provide them with Power of Attorney, you are essentially granting them the ability to make financial decisions on your behalf, such as moving or withdrawing money from your accounts, and selling your real estate.
Trust is Essential
You absolutely must trust the person to whom you are giving Power of Attorney and know that they have your best interests in mind and will not use that power for their own gain. An unscrupulous agent could do great damage, but a properly prepared Power of Attorney can also place limits on that power.
The statutory Power of Attorney document itself is quite intimidating – six to eight pages, plus another three pages for the Statutory Gift Rider (SGR). The first half page of the Power of Attorney details in bold and capital letters that you are appointing someone to manage your financial affairs. It goes into effect once both you and your agent have signed it. The Power of Attorney includes a warning to the agent reminding them that they are only supposed to act if you have asked them to act, or when it is in your best interest.
If you're very nervous about the person whom you're appointing, the best idea is not to appoint them at all. Or, you can appoint co-agents and designate whether they can act separately or together. You also can appoint a monitor – a person who has the right to look at your bank records and keep tabs on the person with Power of Attorney.
Statutory Gift Rider
The Statutory Gift Rider (SGR) defines when funds can be transferred, to whom and how. It can be very specific. For instance, with a second marriage or third marriage, and children coming into the relationship from both sides, or perhaps nieces, nephews, or other family members, we can define how the agent transfers assets to your spouse and then makes other gifts in accordance with your estate plan. If nursing home care is in the foreseeable future, and we're trying to protect assets to further an estate plan, that's another situation in which the Statutory Gift Rider can be used.
The Power of Attorney and Statutory Gift Rider forms are complex, and mistakes are easy to make. Please work with a qualified estate planning attorney.
Q. What happens when someone doesn't have a Power of Attorney?
A. I believe the PoA is the most important document in most situations.
If you don't have a PoA and you are incapacitated, you may find yourself in a situation where your family has no other choice than to get court intervention to handle your affairs because you didn't take the time to sign the document.
Q. If I designate my spouse or my child as beneficiaries on my accounts, do I still need a power of attorney?
A. Yes – even if you are a beneficiary. Beneficiaries are in place for after-death distributions only. Have you ever tried to personally contact a 401K or IRA company? If you don't have PoA, you will only be able to discuss your own account, not your spouse's.
Be sure to consult with your tax and legal advisors to determine which estate planning options are best for your situation. If you have questions or would like to learn more about various options or to update your healthcare proxy, power of attorney, living will, and other estate plans, please call us at McCabe & Mack LLP. We would be pleased to help you.
If you have any questions, please feel free to reach out to me personally at 845-486-6866 or by email.
Rebecca Blahut is an estate planning attorney and partner with McCabe & Mack LLP, is a graduate of Southeastern Louisiana University and Mississippi College School of Law. She has nearly two decades of experience helping clients with their estate planning, estate and trust administration and elder law needs. A member of the National Academy of Elder Law Attorneys and the Hudson Valley Estate Planning Council, she also serves as Chair of the Anderson Center for Autism & Anderson Center Services, Inc. She served previously on the boards of the Dutchess County Bar Association, Dutchess County Arts Council, St. Francis Home Care Services, Quitman Resource Center for Preservation, and Grace Smith House.
Rebecca and her husband, David, Associate Director of Networks & Telecommunications at Vassar College, reside in Staatsburg.
Additional Reading