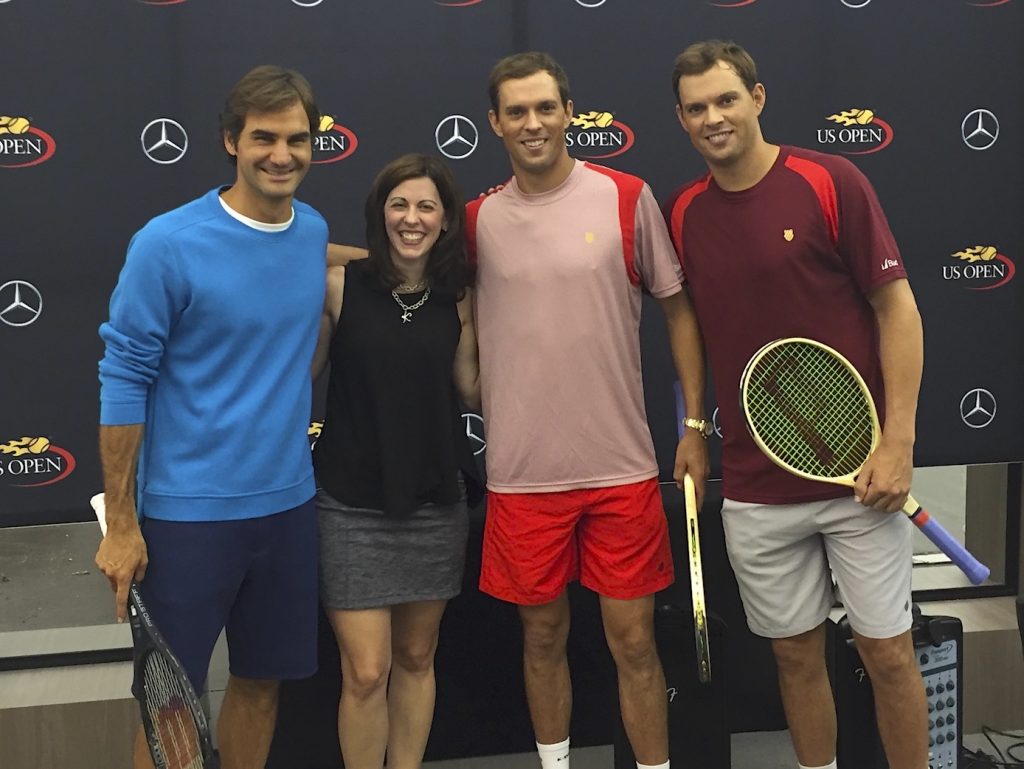 If you live in the Hudson Valley region, you already know that McCabe and Mack LLP Partner Kimberly Hunt Lee is highly regarded for her longtime success as an award-winning attorney and her tireless dedication as a community volunteer.
What you may not know, however, is that Kimberly is not only a force in the courtroom, but she is likewise a force on the tennis court! The athlete and attorney has seen first-hand that tennis is a metaphor for life.
We asked Kimberly to share some of the most poignant lessons she has learned from her sport, and to reflect on how they connect to her work in law. Here are her top five:
Preparation and confidence go hand-in-hand. Tennis icon Arthur Ashe has been quoted as saying, "One important key to success is self-confidence. An important key to self-confidence is preparation." Whether you are on or off the courts, confidence will carry you; the best way to build that confidence is to get READY. Do your research, be prepared, hone your skills, and cultivate a positive mindset.

Keep your eye on the ball. My specialties at the firm currently include litigation/insurance defense, subrogation, appellate practice, personal injury – plaintiff, and civil rights/police liability. In every one of these areas of practice, I have seen many moving parts quickly become 'game-changers'. Just as is the case when I am playing tennis, it is critical that I stay focused, avoid distractions, and be ready for unexpected 'spin' when practicing law.

When the moment is right, approach the net. On the tennis court, I am constantly assessing the strategy of my opponent throughout each rally, which helps me determine exactly when the moment will be right for net play. The same holds true with legal cases; it is so important to observe patterns so that I can carefully determine exactly when the time is right to act more boldly and lean into a point.

Follow through! The best tennis players out there understand the importance of a swing with beautiful follow-through. The same is true of a great lawyer. We must bring every conversation, review, and commitment to fruition, because we can gain incredible insight from all of the details. Following through leads to better outcomes and more wins!

Show respect. At the end of every tennis match, opponents approach the net to look one another in the eyes, express appreciation for well-played sets, and shake hands. This age-old tradition is timeless. Whether or not the competition itself felt friendly, it is refreshing to be reminded of our shared humanity as we wrap up a case.
Learn more about Kimberly Hunt Lee, Partner at McCabe and Mack LLP, by visiting https://mccm.com/kimberly-hunt-lee/ . Call 845-486-6894 to schedule a consultation.