Phillip Shatz
Please contact any of the Business & Corporate Law Team members below for immediate assistance with your needs.
Business, Estate and Real Property Litigation
Corporate and Partnership Transaction
Real Property Transactions
Banking
LOCATION: POUGHKEEPSIE, NEW YORK PHONE: 845-554-0953 FAX: 845-486-7621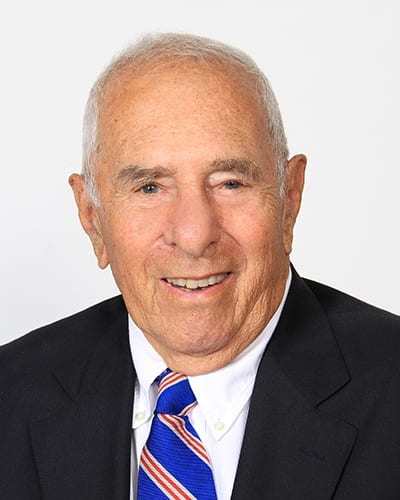 "IT IS NO SMALL FEAT TO START A BUSINESS AND KEEP IT RUNNING SMOOTHLY. DISPUTES HAPPEN, SHAREHOLDERS MOVE ON. WISE COUNSEL, GOOD PLANNING AND A LITTLE LUCK ARE ESSENTIAL COMPONENTS, AND WE CAN PROVIDE THE COUNSEL YOU NEED TO WEATHER ANY SITUATION."
---
B U S I N E S S ,   E S T A T E   A N D  R E A L   P R O P E R T Y   L I T I G A T I O N:
Responsible for many cases in the firm's Commercial Litigation Group. These matters vary widely and include disputes involving commercial and residential construction, real estate contracts, easements and other real estate issues. He is also involved with disputed trust accountings, probate contests and other matters involving estates, wills and trusts. Phil counsels in corporate governance and insurance contract coverage litigation.
C O R P O R A T E   A N D   P A R T N E R S H I P    T R A N S A C T I O N S
Represents a multitude of clients in all aspects of business formation, management and transactions. Phil forms corporations, limited liability companies, partnerships, not-for-profit corporations and professional entities. He prepares employment agreements, shareholder agreements, and buy-sell agreements. Transactions include asset/stock sales and purchases spanning from small business owners to multi-million dollar companies.
R E A L   P R O P E R T Y   T R A N S A C T I O N S
Handles all aspects of residential and commercial real estate transactions, from the sale or purchase of single and multi-family homes to major commercial properties.
B A N K I N G
Represents banks and other lenders, as well as borrowers, in all types of financing transactions. Secured lending projects cover commercial, industrial and institutional real property, as well as personal property.
MEMBERSHIPS/AFFILIATIONS:
Professional:
Dutchess County Bar Association
Putnam County Bar Association (Treasurer 1955-1970)
New York State Bar Association
American Bar Association
Putnam County Special Prosecutor, 1962
Civic:
Founder and Trustee of Putnam Hospital Center
Chairman Putnam County Red Cross
Director of Mid-Hudson Legal Services, 1982
Trustee of Syracuse University Research Corp.
President of Syracuse University's Real Estate Investment Subsidiary
Member of the Advisory Board of Marist College School of Business
A businessman lawyer, he founded and was for many years President, Board Chairman and CEO of Putnam County Federal Savings & Loan until its merger into what is now First Nationwide Bank. He was a Director of Hipotronics (ASE) and Chairman of Rich, Shatz & Duncan, an insurance firm. He holds the designation of Chartered Property Casualty Underwriter and taught for the Insurance Society of New York, now the College of Insurance. He built Beekman Country Club in the 1960's with several partners as well as CEO of several investment companies. Phillip Shatz is now of counsel to the firm, having joined as a partner when his firm merged with McCabe & Mack LLP in 1982. A native of Carmel (Putnam County), New York he has been a resident of the Hudson Valley all his life. His position as counsel affords him the opportunity to devote less than full time to the practice of law, although he still maintains a substantial case load.
Phil and his wife, Natalie, a lawyer, make their home in Freedom Plains where they raise trout and apples, as well as running a maple syrup operation. They have four grown children scattered from London, England to Thailand. Phil is a golfer as well as an avid farmer.
Bar Admissions:
New York, 1954
U.S. District Court Southern District of New York, 1955
U.S. Court of Appeals 2nd Circuit, 1955
U.S. Supreme Court, 1956
Education:
Columbia Law School, New York, New York
   LL.B., Bachelor of Law - 1954
Syracuse University, Syracuse, New York
   B.S., Bachelor of Science - 1948
Fraternities/Sororities:
Phi Delta Phi
YOUR BUSINESS & CORPORATE LAW TEAM
---
We're here to help.
The best way to get guidance on your specific legal issue is to contact a lawyer. To schedule a meeting with an attorney, please call or complete the intake form below.
---