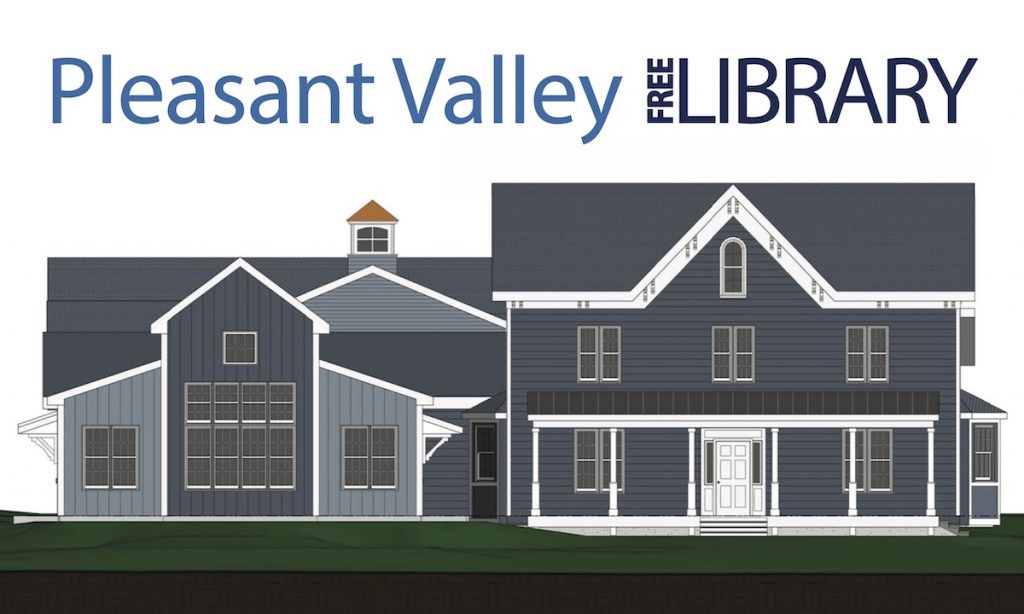 At the heart of most Hudson Valley towns a public library stands tall, beckoning people from all walks of life to come in and enjoy endless opportunities.
Through the doors, scholars can develop breadth and depth of knowledge in fields that captivate them, students can engage in research, preschoolers can enjoy storytime, and people of all ages can participate in programs or step out of their own stories into those of others.
An enjoyment of reading and an appreciation for history is of course in our DNA at McCabe and Mack LLP. For these reasons and so many others, we absolutely love our local libraries. When a fire destroyed much of the Pleasant Valley Free Library a few years ago, we shared in our nearby community's collective sense of loss.
Tragedy, however, can sometimes segue to opportunity. After the fire devastated this treasured property and some 50,000 of its items, neighbors, volunteers, leaders, and businesspeople quickly developed a vision for an expanded, updated version of the space that has meant so much to so many for generations.
McCabe and Mack LLP Partners Richard J. Olson and Richard R. DuVall immediately felt compelled to help.
Rich Olson noted: "The structure was built in the late 1800's; it was a two-story residence at one point and obviously needed updating. There had always been discussions about expansion but on Election Day in November of 2018, when I voted to pass the library budget, I drove down West Road and saw our library on fire. I knew we had to rebuild."
Rick DuVall, who now lives in Rhinebeck, had been a Pleasant Valley resident from 1994-2016, during which time he served on the library board. "At the time," he explained, "the library was a tenant of the Presbyterian Church, which in the early 1970's had entered into a 200-year lease of the building to the library with shared parking and other facilities." The fire, he said, ended up opening the door for the library to buy its own piece of the land and some surrounding property, "allowing it to control its own destiny forever."
As is the case for countless others who have been patrons since the library's inception in 1903, the Pleasant Valley Free Library has had personal significance to Rich and Rick. Rich recalled bringing his children to get their first library cards there, and attributes their success in life to a love for reading that was sparked right there in the center of town.
And Rick reminisced: "It has always been such a vibrant place, teeming with after school kids, adult programs, and community members."
Since the fire, these two attorneys have supported the library's reconstruction project by providing pro bono legal counsel throughout the process.
Rich noted, "Rick did the majority of the work but when issues arose with the Planning Board, I was asked to assist to finalize the project approvals."
Rick responded, "Rich has such depth of experience and credibility– it was great to have him here to turn to when I needed his expertise."
Today, the rebuilding effort is near completion. According to the library website, highlights of the almost $3 million ADA-compliant initiative (which nearly doubles its size from 5,000 to 9,100 square feet) include: a study room, comfortable seating areas, quiet reading room, teen space, children's project area, main book collection, children's book collection, enhanced technology, 24-hour security cameras, storage spaces, an additional 15 parking spaces, an extended front porch, hardy board siding, energy efficient windows, a new well for public water, a drop box for book returns, 7 fire exits, and many other features. It will also maintain its designation as a Dutchess County Heating and Cooling Center.
Programs will grow in scope as well – from book group, chess, children's craft group, and storytime to movie nights, meditation programs, yoga, and more. There will also be a continued focus on helping to reduce the digital divide by offering wireless access, support with job searches and health insurance applications, language learning software, and other services designed to meet the needs of a growing community.
The new chapter in the Pleasant Valley Free Library story is one that reflects the technology, amenities, and luxuries of the 21st century while protecting its timeless Main Street history. It has always been – and will continue to be – a true community treasure for which we are all grateful.
Join McCabe and Mack LLP in supporting the Pleasant Valley Free Library Rebuilding Effort. Visit pleasantvalleylibrary.org to learn more.